People We Serve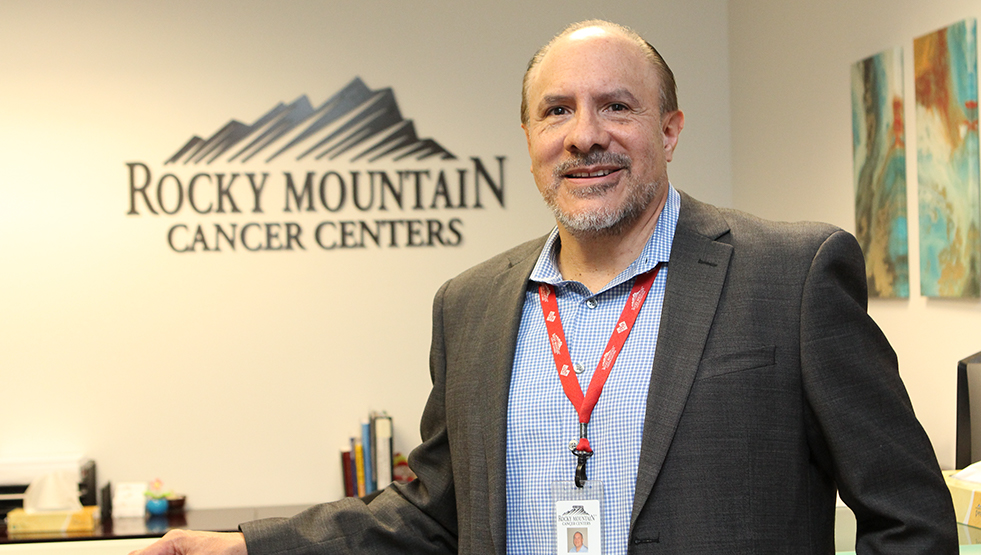 Delivering Breakthrough Approaches to Ensure Quality Cancer Care
One of the biggest issues in treating cancer today is that, thanks to enormous strides in pharmaceutical research and medical practice, there are more cancer treatment options than ever before. And these advances are saving lives: More than 15 million Americans—nearly one in 20—are survivors of cancer—and the number is growing steadily. Experts estimate that there will be 26 million cancer survivors by 2040. These new approaches also bring new challenges. About one in three people treated with chemotherapy does not receive a treatment plan that is consistent with current medical evidence and best practices. And patients are often hospitalized during treatment because of side effects that could be avoided by using less toxic regimens and more appropriate supportive care options.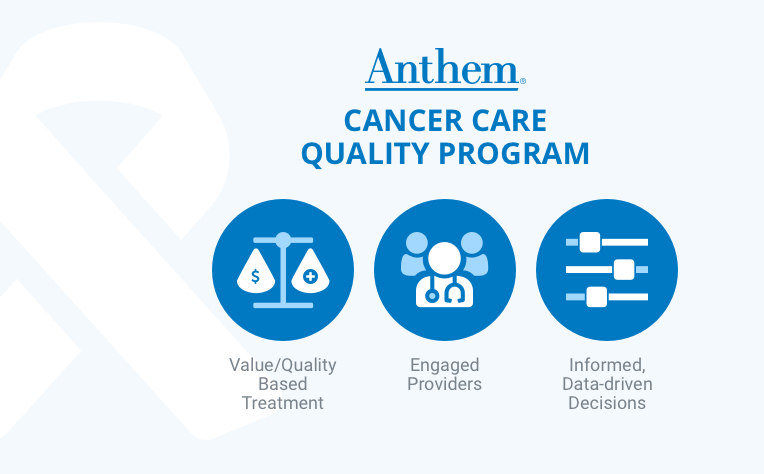 To address these challenges for our Commercial customers, we took an innovative leadership approach by creating The Cancer Care Quality Program, the first of its kind. Through the program, physicians have access to cancer treatment pathways that are fully based on medical evidence, peer-reviewed published literature, consensus guidelines and Anthem's own well-established and researched clinical policies. These pathways are selected based on the clinical benefit they provide, their side effect profile, the strength of existing national guidelines and cost, which is considered after all other factors are assessed. And the impact of The Cancer Quality Care Program on the lives of patients has been substantial. The treatment pathways are focused on promoting the use of more effective and less toxic drug regimens, which has reduced inpatient hospital admissions by 18 percent and inpatient days in the intensive care unit by 14 percent, giving patients a better quality of life and more time at home with loved ones instead of in a hospital setting.
Providers are also welcoming the program. Last year, Anthem participating network oncologists chose the Cancer Care Quality Program treatments for 67 percent of their Anthem patients.
"We feel like this is the right approach, and the correct direction to go," says Marcus Garcia, Director of Network Management at Denver-based Rocky Mountain Cancer Centers. "Our doctors have always promoted evidence-based measures as we look at reducing treatment toxicity while enhancing the efficacy of care for our patients. Eliminating waste and unnecessary costs are a part of that. Anthem's program supports us in all those efforts and it brings all the right people to the table to discuss and take advantage of important changes in developing more effective approaches to cancer care."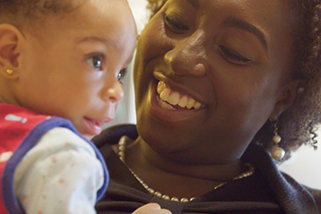 Next Story
Leading the Way in Caring for New Mothers
The United States has the worst rate of infant deaths in the developed world and nearly 60 percent of these deaths are preventable.
Watch the Video