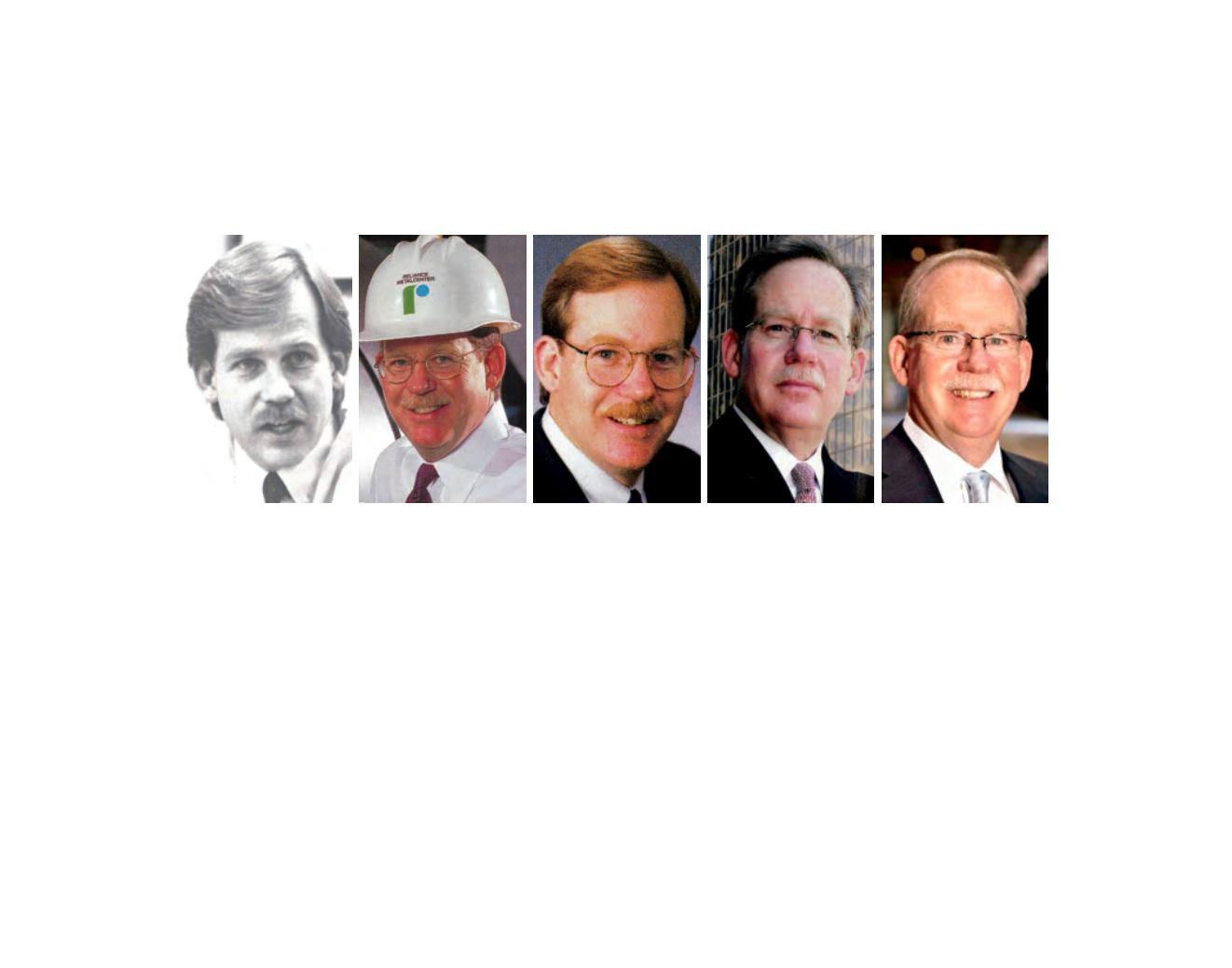 36
When David Hannah came to Reliance as our first CFO in 1981, sales were $206 million; under his leadership, they
topped a record $10.4 billion in 2014. Over Dave's 35-year career, many other company milestones were achieved:
our IPO in 1994; being named a Most Admired Company and joining the Fortune 500; the completion of over
60 acquisitions, and with that, becoming the metals industry's Acquirer of Choice. Most notably, Dave has been
instrumental in ensuring that throughout this significant growth, Reliance maintains the core values that have defined
us from the beginning – honesty, integrity, humility, and compassion. As he begins a well-deserved retirement, the
Reliance Family wholeheartedly thanks Dave for his amazing leadership by example and wishes him the very best.
DAV I D H . H A N NA H
1984
1998
2002
2006
2015