Letter: 2015 1st Quarter
Letter to

Shareholders
Images of floating cars and homes, along with newly formed rivers and lakes, often where highways used to be, have been all too frequent on our televisions of late; mixed in some locales with equal parts of wind and hail—Always great reminders of why we are in business. While catastrophe losses were up a little over last year, the quarter for us proved to be very manageable and we produced some very acceptable results.
Our combined ratio for the quarter, similar to last year, was a comfortable 92.5. The bigger, and welcomed, difference was in our growth. Reporting this quarter includes our controlling interest in ARX, with no prior year comparable; thus, the 13% net premium growth has some situational tail wind. Further analysis of the auto product segments points to some strong organic growth, right at 10% in the last month of the quarter. We have been clear for some time that our Agency auto growth has not been in the ball park of what we desire it to be and, while still a long way from where we intend to be, we are enjoying the early signs of improvement – premiums more so than units, but a notable change in direction in new business we look forward to building on. Our Direct to the consumer auto business continued its strong progression through the quarter, with average premiums contributing materially, but still producing a very acceptable 7% year-over-year growth in policies in force. Of note to long-term observers of Progressive, our reporting at the end of this quarter has our policy count in Agency and Direct all but equal – our policy equinox if you like. While making note of the statistic, it's important to reinforce that we favor no channel and simply want to attract growth based on how consumers choose to shop – we believe we can get even better results in both distributions. The combined ratio for auto, and more so in Direct, was a little elevated for the closing month of the quarter, but nothing our seasonally adjusted targets would suggest is of concern.
Our Commercial Lines business is enjoying the best of times, fully conscious that these exact results will not last forever. Month, quarter, and year-to-date, all have ordered pairs of growth and profitability with mid-teen, double digit growth and combined ratios in the 80's. We will take it when market conditions provide for it, but fully expect these results to become more consistent with our long-term targets over time.
Our Property business completed the first full quarter in our monthly reporting system and, while the reporting will become even more valuable after the first full year, current assessments have the combined ratio at just under 100, including the amortization of intangible assets acquired, which we choose to include at the product level. A more meaningful assessment of loss and expense results would be to exclude the 7.5 point amortization adjustment for a 92 combined ratio for the quarter and an approximately 85 combined ratio on the same basis for June.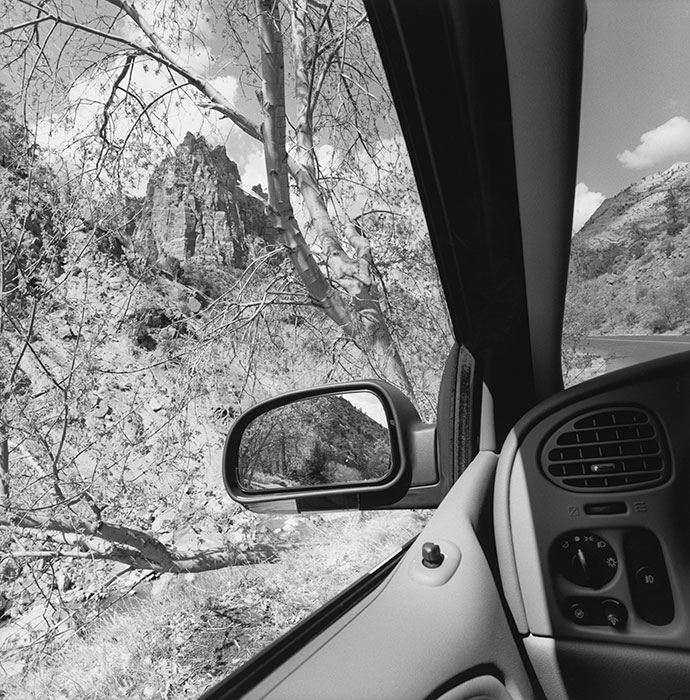 Aggregate results disguise inherent state variation in our results and, as always, we have a few hot spots, perhaps some in need of attention and in some cases, such as Texas, more the timing of the significant weather events. So while our attention is always focused at the state and product level, our aggregate outlook for any needed rate change is currently assessed as very low, providing some confidence the market momentum we are enjoying is not in short-term danger of being slowed by our inevitable matching of rate to underlying trends as early as we observe them.
A highlight of the quarter was the market introduction in Texas (and soon additional states) of something we are calling "Platinum." Platinum is an agent product offering that represents the integration at the market level of ASI and Progressive (Platinum powered by ASI & Progressive). The Platinum product is a home and auto combined offering that provides the agents a single offering with compensation and coordinated policy periods and other features that reflect the needs and desires we have heard from agents and are now very well suited to respond to. The product is by design targeted to those agents who have the appropriate customer set and are prepared to accept the proposition that ASI and Progressive, with this introduction and what is sure to follow, can be a "must have" bundled offering in their agency. Our excitement is obvious for the growth potential, and the engagement we can have with agents in our development of the Destination Era, but perhaps most importantly for those of us who believe this will provide a data set of customers for whom we have had little history and thus presents an incredible opportunity as we use that data to refine and improve our offerings over the years ahead.
In our discussion with investors in May, we outlined as part of that conversation an agenda to improve our product offering with an emphasis on improving production in our Agency channel. The second quarter saw, and the rest of the year will see a continuation of, the execution on that agenda. Perhaps most notable is the rollout of our most recent product design, which introduces improved segmentation, more attractive pricing and features for our "Robinson" customers, an advancement of an estimated Snapshot® discount, and, in Texas, the selective agent distribution of the Platinum combination. Our product design spans both our Agency distribution and our Direct distribution, but we expect the advancement of the Snapshot discount to the point of sale may well help agents move the percentage of their Snapshot business with us closer to the levels we have achieved in Direct.
Day-by-day might describe a good part of the uncertain economic outlook during the second quarter, perhaps headlined by Greece and Puerto Rico, leading to significant volatility. The year-to-date fully taxable equivalent total return on our $20 plus billion investment portfolio stands at just 1%, clearly not where we might prefer, but our investment objectives and strategy remain fully supportive of the companywide objectives and, as such, are unchanged. While there is little here inconsistent with our outlook for now many years, market volatility produced a welcome rise in interest rates and a corresponding decline in our unrealized gains during the quarter, which was mitigated by our short duration strategy. Although our unrealized gain position remains sizable, the unrealized losses we incurred during the quarter reduced our favored measure of comprehensive income. We offer little additional to the conversation on the Federal Reserve's propensity and timing regarding increased interest rates, but we do have a rooting interest in the outcome and feel sure it will be one more favorable force in our growth when available.
In my close to you last quarter, I said, "It is always a plus to start the year off well" and went on to say "we have every reason to feel the rest of the year could be a strong build from here." I'm still good with that call and suggest if we keep our head down and execute on our significant, but focused, agenda, we should be able to report favorably on additional progress next time around.
Glenn M. Renwick
President and Chief Executive Officer