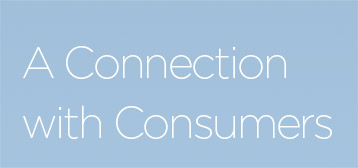 Our global ads feature low-cost ways to add taste to potatoes and other daily staples, information about the high antioxidant level of spices and herbs, and how to "master the flame, master the flavor" when grilling.
McCormick's products are typically less than 10% of the cost of the meal but 90% of the flavor.
Our websites around the world engage consumers with information that includes low-cost recipes, as well as 30-minute meal ideas, information about product shelf-life and a "Flavor Forum" network.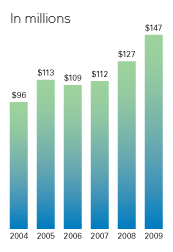 We have increased marketing support behind our brands more than 50% since 2004

In addition to our broad lines of spices and seasonings, popular brands like Vahiné, Grill Mates®, Zatarain's and Aeroplane have their own loyal following.
While the names may vary, the connection with consumers is consistent everywhere. Helping to reinforce that bond are our aggressive brand marketing efforts. Just as we don't leave product innovation to chance, so too are we diligent in measuring the effectiveness of our promotion and advertising programs to ensure we remain properly aligned with market expectations and opportunities.
In 2009, a large portion of our U.S. marketing spend had returns that exceeded industry averages. We are achieving a lift in sales from engaging ads that are cost efficient and expertly placed using audience targeting. For example, we grew North American sales of Grill Mates in the U.S. and La Grille in Canada by 20%, thanks in large part to a comprehensive marketing campaign.
In recent years our ads have emphasized convenience, freshness and authentic flavors. In the current economic environment, much of our messaging has been centered on the value of our brands. Of the total cost of a meal, our seasonings, sauces and marinades represent only pennies per serving. Or, to put it another way, McCormick is often less than 10% of the cost of the meal but 90% of the flavor. To deliver this value message, we increased our coupon activity and stepped up our promotions in 2009. A number of our print ads featured ways to prepare a low-cost meal with our products.
Similarly, we remain acutely aware of the in-store display and merchandising of our products and have made great improvements in recent years with the introduction of gravity-feed shelving for our core spice and seasoning products. In addition, secondary displays of our products are important particularly during holiday periods.
We are also taking advantage of opportunities on the Internet, which has become an increasingly important avenue to engage consumers globally. We are finding ways to drive traffic to our websites via creative online advertising and then retaining these consumers with fresh, relevant content. Our online advertising in the U.S. delivered more than 200 million visits to our sites last year and one of our recipes was viewed online every five seconds. This validates for us both the importance of the initiative and our effectiveness in leveraging the opportunity. Hit rates for our relaunched U.K. Schwartz website were up 100% toward the end of 2009.
Since 2004 we have increased our marketing spending by more than 50%. We have achieved a great return on this investment behind our brands and see further opportunities to connect with consumers in markets around the world.

Previous Page

A Taste for Innovation

Next Page

A Drive for Expansion