Performed by Schlumberger
Schlumberger people thrive on the challenge to excel. Their commitment to customers, technical innovation, safety, and quality is the reason Schlumberger is a leader in the oilfield services industry. The Performed by Schlumberger program recognizes projects and its team members throughout the company who have demonstrated exceptional levels of teamwork, innovation, and business impact for Schlumberger and its customers.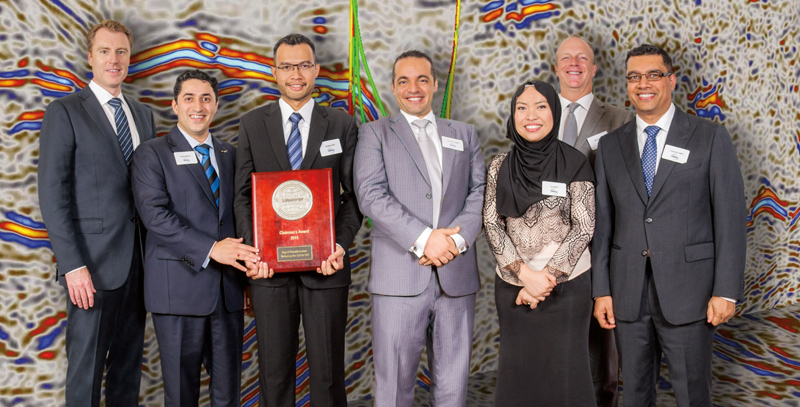 In the 16th year of the program, 660 projects competed in 2015 for the highest accolade, the Chairman's Award. The award recognizes one project as an outstanding example that reinforces the company's core values: our people, our commitment to technology, and our determination to produce superior profits.
The Samarang Integrated Operations (IO) team won this year's award with a project that greatly improved operational performance through the integration of people, processes, and technology. In a technology partnership with Petronas, Schlumberger is leading a digital transformation to improve asset management by rejuvenating 100 wells among 12 platforms in the Samarang field.
Discovered in 1972, the field produced its first oil in 1975 but declined steadily over the years and was expected to become uneconomic by 2017. In 2010, Schlumberger formed a 10-year asset management alliance that recharacterized 21 reservoirs and included a field redevelopment plan as well as drilling and production management. The riskreward partnership between Schlumberger and Petronas involves an integrated operations approach and the implementation of a full-field, gravity-assisted, simultaneous water-alternating-gas enhanced oil recovery process.
The Samarang IO project delivered a high level of efficiency via smart instrumentation and automation, intelligent workflows, and multidisciplinary collaboration. The collaborative work environment includes staff at three locations—Samarang Offshore, Kota Kinabalu regional center, and Kuala Lumpur headquarters—with support staff from more than 10 Schlumberger product lines. Samarang IO represents a successful digital transformation program that integrates 12 new technologies and more than 100 existing technologies.
As a result, the Samarang alliance's use of an integrated operations approach has delivered a threefold production increase and 70% efficiency gains. In addition, reserves have increased by 9 million barrels and the life of the field was extended by 18 years to 2035.
The Samarang IO project is a prime example of the technology innovation, reliability, efficiency, and integration themes underpinning our transformation program.