Letter to Shareholders
On April 1, 2016, Schlumberger completed its acquisition of Cameron International, combining our complementary portfolios into a pore to pipeline products and services offering for the oil and gas industry. The transaction enables the creation of technology-driven growth by integrating Schlumberger reservoir and well technology with Cameron wellhead and surface equipment, flow control, and processing technology.
Schlumberger revenue of $27.8 billion in 2016 represented a decrease of 22% from 2015, despite three quarters of activity from the acquired Cameron Group, which contributed $4.2 billion in revenue. Excluding the Cameron Group, revenue declined 34%. This revenue drop was due to continued weakness in exploration and production spending as a result of the deepest and longest industry crisis in more than 30 years.
The year began with Brent crude prices experiencing the sharpest fall in 30 years to $26 per barrel in January 2016, thus continuing the downturn that the oil and gas industry endured during the previous year.
Given two successive years of investment cuts, oil supply growth slowed significantly despite record OPEC production. Non-OPEC production fell sharply, largely due to a significant drop in US light tight oil production. However, robust global demand enabled the oil market to tighten and draw down on the vast accumulation of crude and product stocks by midyear.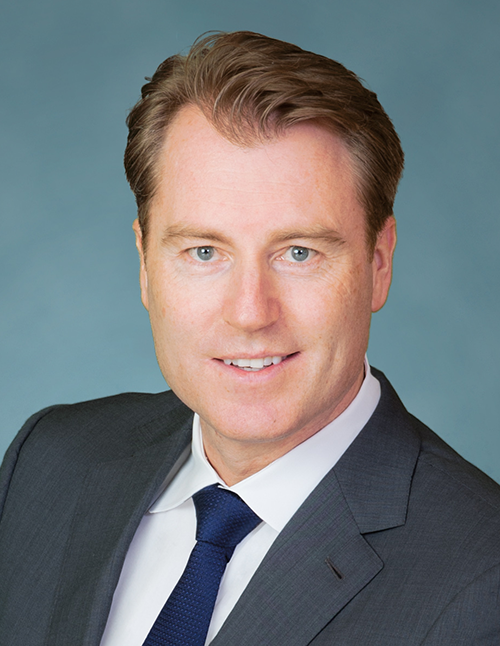 Paal Kibsgaard
Chairman and Chief Executive Officer
The year's end was marked by OPEC and certain non-OPEC countries, including Russia, agreeing to cut production by a combined 1.7 million barrels per day. These agreements are expected to accelerate the drawdown of stocks in 2017 and have subsequently spurred a recovery in oil prices, which reached $55 per barrel at the end of 2016.
In the natural gas markets, US production declined during 2016 as a result of the drop in gas drilling activity, while demand growth was robust throughout the year. Low gas prices during most of 2016 encouraged the power sector to continue to favor gas over coal. The year was also marked by the start-up of the Sabine Pass liquefied natural gas (LNG) plant in Texas, which exported its first shipment in early 2016, thus starting a trend that should make the US the third largest exporter of LNG by the end of 2020.
Europe continued to see modest demand growth, due in part to coal plant retirements. Gas prices, however, fell to a seven-year low as supplies from Russia, Norway, and North Africa reached record highs. The Asian markets continued to be in slow growth mode, albeit with slight improvements in China. Nonetheless, oversupply persisted as Australian LNG exports ramped up, driving LNG prices down even further from the already low levels of 2015. The global outlook for LNG is largely unchanged, with continued oversupply and low prices.
By combining our advanced technology with increased engagement in the communities where we work, we are achieving lower emissions, decreased water usage, and reduced unplanned releases to the environment.
Our financial performance in 2016 was severely impacted by the significant decrease in activity, particularly in North America, where the average land rig count dropped 46% as compared with the previous year. Supply overcapacity in the land market remained high for most of 2016, resulting in pricing pressure across a broad range of oilfield services. As a result, North America revenue, excluding the impact of Cameron, decreased 48% due to a decrease in US land revenue of 52%. Including the Cameron Group, North America revenue decreased 32%. Internationally, revenue declined 28%, excluding the impact of Cameron (17% including the Cameron Group) due to customer budget cuts, activity disruptions, and a shift in revenue mix that impacted our results in most basins and market segments around the world. Revenue in the Europe, CIS & Africa Area decreased due to lower demand for exploration and development-related products and services as E&P budgets were reduced, particularly in Sub-Saharan Africa. In Latin America, revenue declined due to customer budget constraints across the area and, more specifically, in Venezuela, where operations were scaled back to align with collections. Middle East & Asia revenue decreased primarily due to reduced activity in Asia-Pacific countries, while robust activity in the Middle East was more than offset by pricing concessions.
Since the start of this downturn, and as it deepened during 2016, Schlumberger has navigated the commercial landscape by balancing pricing concessions and market share and also by proactively removing significant costs through workforce reductions, internal efficiency improvements, and strong supply chain management. As a result, Schlumberger has delivered superior financial results by maintaining pretax operating margins above 10% and delivering sufficient free cash flow to cover a range of strategic capital investments, as well as our ongoing dividend commitments.
After nine quarters of unprecedented activity decline, the business environment stabilized in the third quarter of 2016 and revenue increased slightly in the fourth quarter, suggesting that the bottom of this cycle had been reached.
In spite of the activity decline, new technology sales across all Groups were sustained at 20% of total sales, which is above the levels seen in the previous downturn. The company's commitment to technology innovation was reinforced with key commercializations, including the AxeBlade* ridged diamond element bit, which improves drilling rate of penetration in a wide range of formations; Maze* microfluidic SARA analysis for reservoir fluids characterization, which is the first commercial application of microfluidic analysis technology in the oil and gas industry; and OpenPath Sequence* diversion stimulation service, which sequentially diverts acid into additional clusters or zones to maximize wellbore coverage, resulting in more precise treatment placement and greater production in comparison with conventional methods.
Our health and safety performance, including the Cameron Group since the second quarter of 2016, has shown steady progress. First, the total recordable injury frequency decreased 13% to the lowest rate since we started keeping records in 2000. Our automotive accident rate for the combined company showed a slight deterioration compared with 2015, which reinforces our commitment to improve driving and implement journey management across the entire company.
In terms of environmental performance, our technologies enabled our customers to lower their environmental impact while optimizing the recovery of nonrenewable resources. By combining our advanced technology with increased engagement in the communities where we work, we are achieving lower emissions, decreased water usage, and reduced unplanned releases to the environment. This is documented in our Global Stewardship Reports.
When we aligned our resource structure with current activity levels, everyone at Schlumberger was affected by this difficult process because there is no easy way to let go of employees who are friends and colleagues. Despite these changes, we remain confident in our ability to serve our customers now and when market conditions improve.
We accelerated the pace of our transformation program as the year progressed. For example, we created the Field Deployment Lead organization and piloted our new IT platform in Ecuador. In addition, we trained more than 13,000 of our employees on the Schlumberger transformation and the methodology that will change the way we work, leading to improved performance for Schlumberger and our customers.
In our constructive view of the oil markets, the tightening of the supply and demand balance continued in the fourth quarter as seen by a steady draw in OECD stocks. Therefore, in the later parts of 2017 and leading into 2018 we expect to see accelerating growth in E&P investment in the main producing regions around the world driven by growth in demand, decreasing supply, and the challenge of replacing production lost to decline.
On behalf of the Schlumberger people located in more than 85 countries around the globe, I would like to thank our shareholders and customers for their confidence in us. I would also like to express my thanks to our employees, the best and most professional women and men in the oil and gas services industry, for their commitment and focus.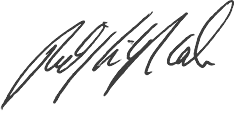 Paal Kibsgaard
Chairman and Chief Executive Officer