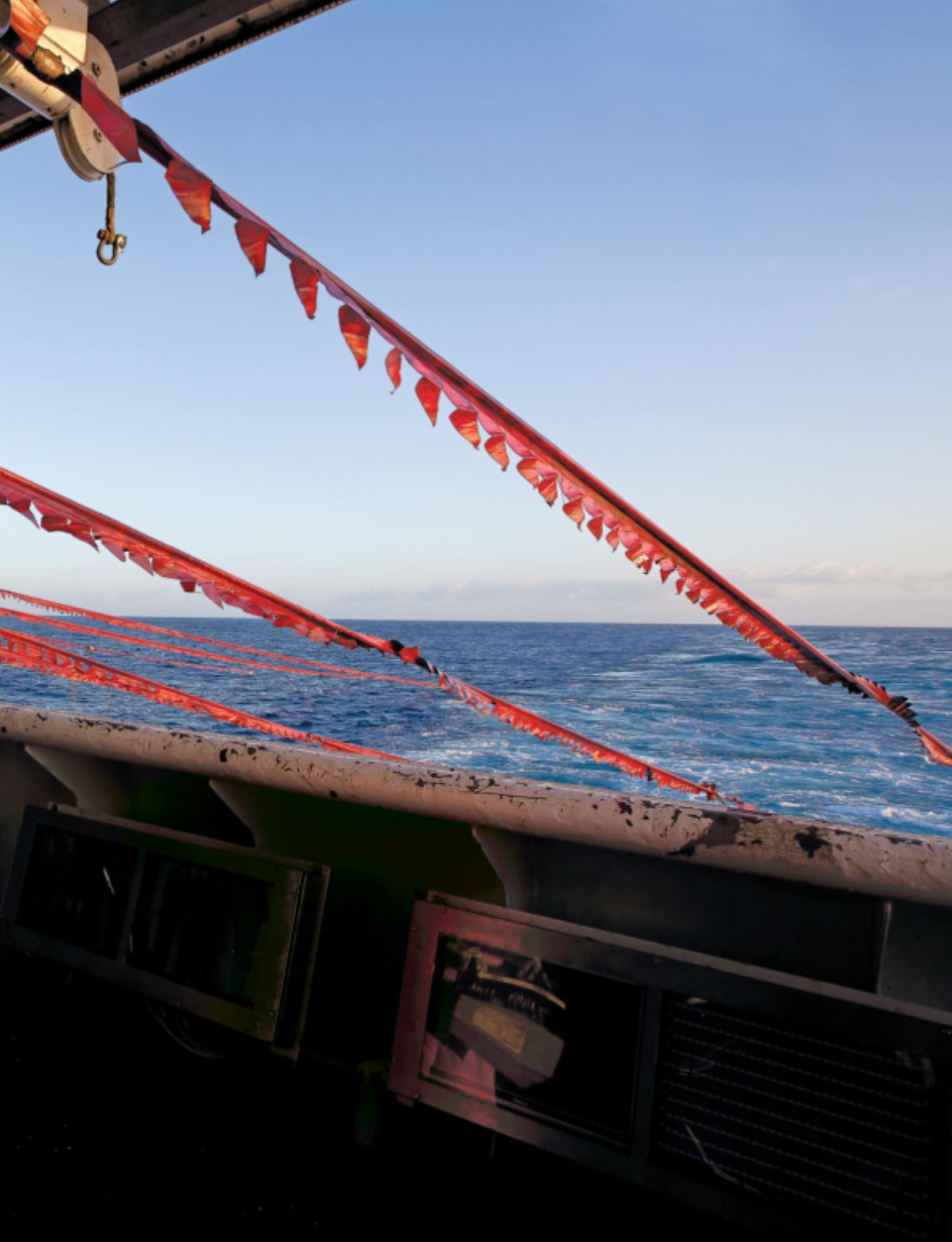 Many Viewpoints,
One Vision
Marine Seismic Acquisition
On this survey in the US Gulf of Mexico,
the seismic streamer spread towed by
length and 1 km in width. Small changes
to the lengths of the streamers affect the
spread geometry and the quality of the
results. Senior Acquisition Specialist
Matt Meeking is making final adjust-
ments to the spread using a radio-remote
box to control the streamer winches.
The acquisition specialist works closely
with the handling department during
streamer deployment, and Senior
Handling Specialist Bill Deamer and
Handling Specialist Ernest Andrade