Corporate Responsibility
Helping to address some the most pressing health needs of our communities continues to underscore the commitment of the Anthem Foundation, the charitable arm of Anthem, Inc. And as the needs of our communities grow and change over time, so has the way in which the Foundation, together with Anthem, Inc., has refined opportunities to support our associates who also want to make a difference in the communities where we live, work and serve.
Through its Healthy Generations grant program in 2014, the Anthem Foundation built on its signature approach to funding strategic initiatives that improve public health—from programs such as the American Heart Association's Hands-Only™ CPR training that has taught more than 3 million people across the country how keeping a simple beat can help save a life, to the Boys & Girls Clubs of America's innovative Triple Play program aimed at helping kids stay active and healthy.
With a multigenerational focus on heart health, cancer prevention, prenatal care, diabetes prevention and active lifestyles, the Anthem Foundation partnered with thousands of national and local organizations that not only share our vision for a healthier future, but have also set the standard for developing innovative and interactive programs that engage and empower our local communities to take charge of their health.
To support our associates who want to make a difference in their own communities, the Foundation matched associate donations in its year-round Giving Program at 50 percent, and encouraged and augmented community service through the company's Dollars for Doers program and Volunteer Time Off benefit. Finally, Anthem, its Foundation and its associates support each other and our communities in times of need through our disaster relief efforts including the Anthem Cares Fund.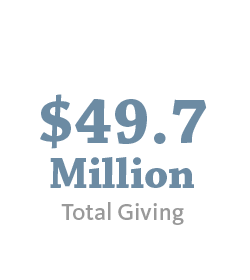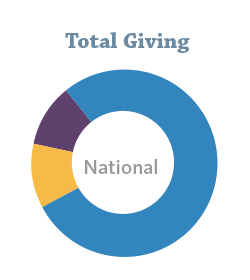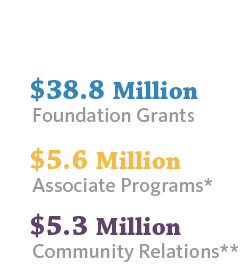 * Total Associate Giving pledges plus Foundation Matches, Dollars for Doers Grants plus associated value for volunteering, Director's Fund pledges, and Anthem Cares Fund grants
** Community Relations includes $1.5 million corporate contribution to American Lung Association