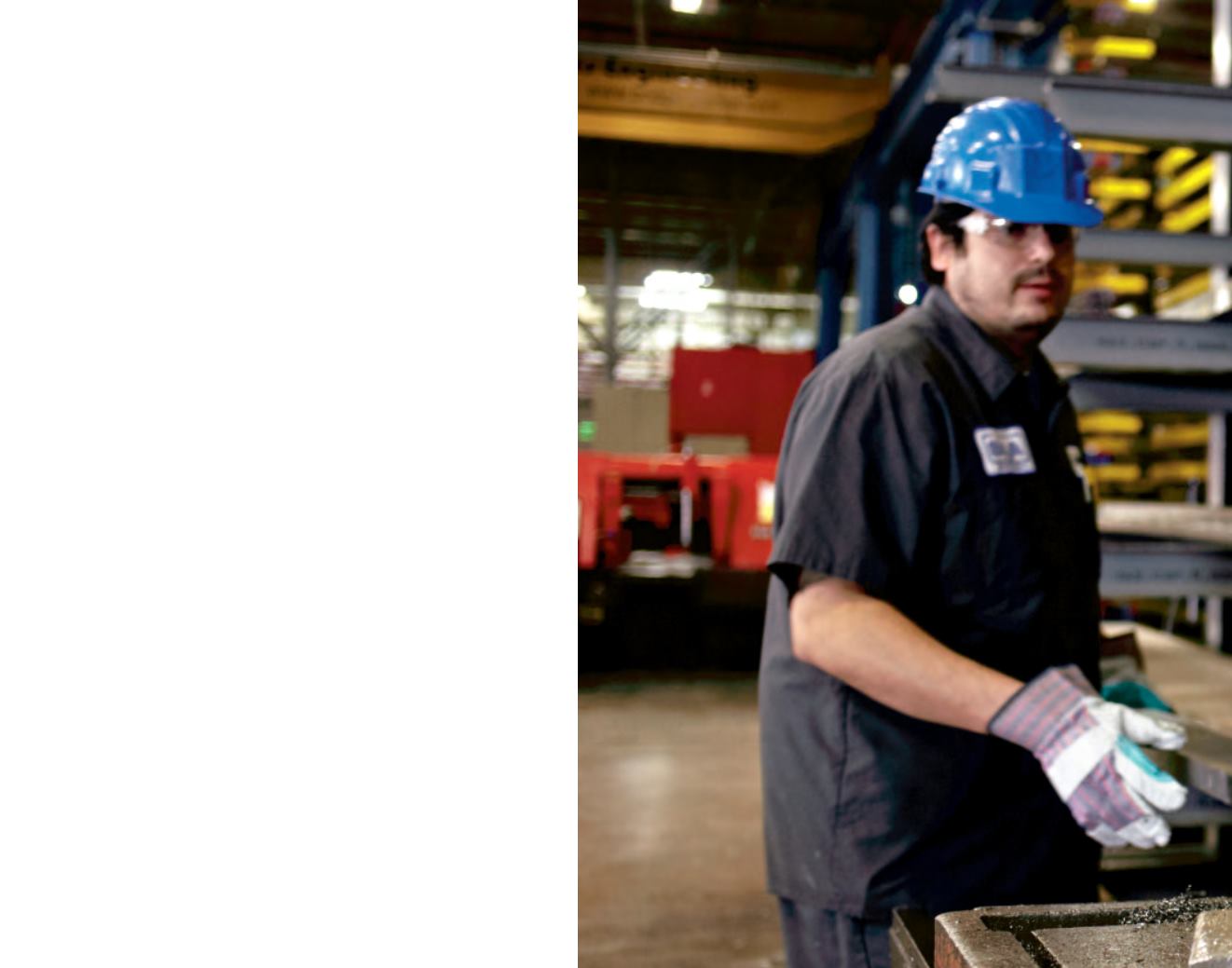 2
THE FOUNDAT ION:
OUR EMPLOY E E S
Whether on the warehouse floor, on the road, on the
phone, or in the office behind the scenes, everyone in
our Family of Companies has the opportunity to lead
by example: showing respect in all interactions, taking
responsibility for their own actions, inspiring trust
through honesty, and contributing to the success of
our company. Our commitment to excellence requires
that we inspire, develop, and ensure the well-being of
all of our employees by providing a safe and productive
workplace. We are proud to say that Reliance is the
best in the business because we have the best people
working for us.