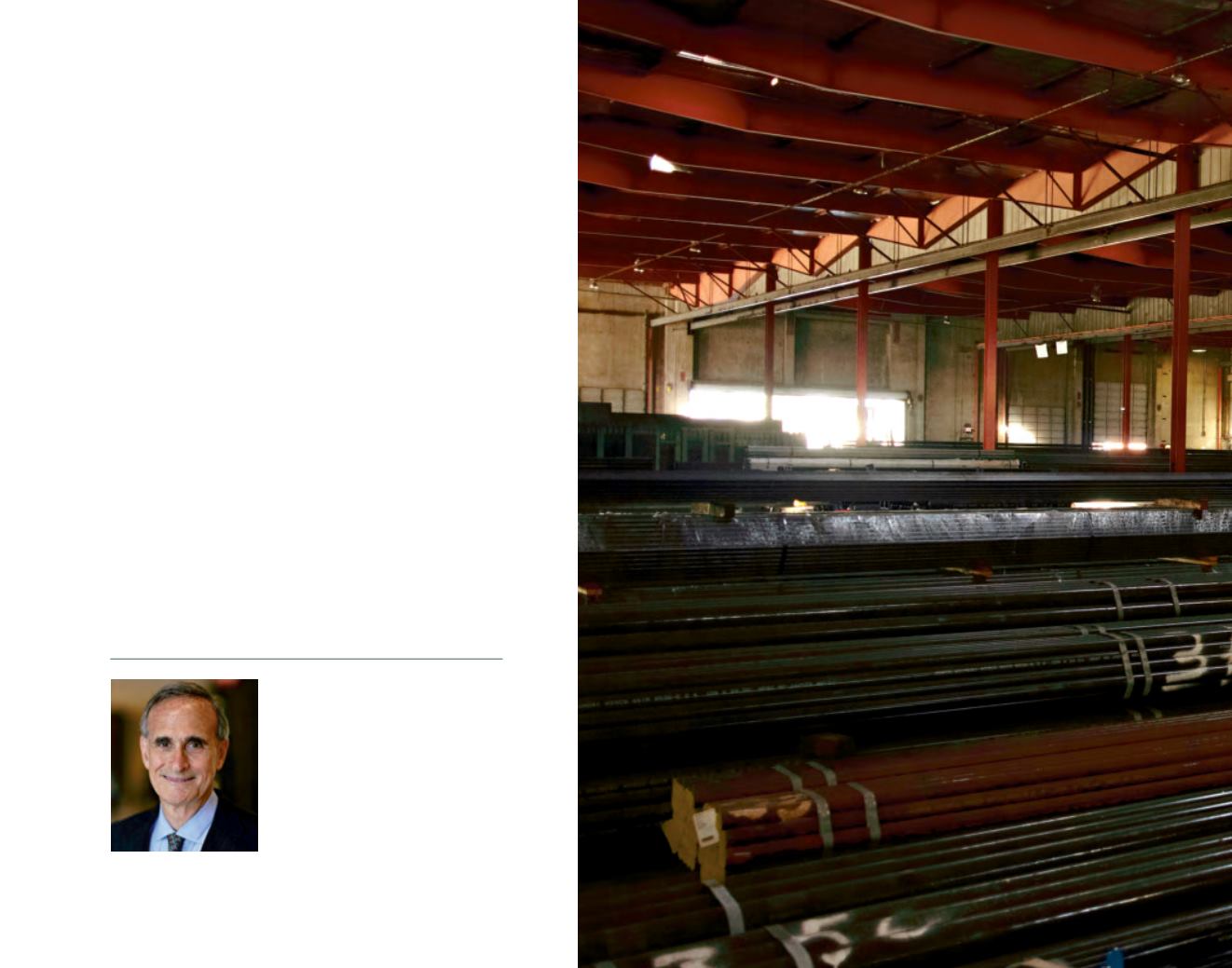 6
OU R S U P P L I E R S :
A LWAYS DE PENDA BL E
Each of our subsidiaries and divisions operates under
its own name; our Family of Companies is comprised of
over 75 brands. When it comes to purchasing, though,
we leverage our corporate size to buy from metals
producers on the most advantageous terms. And because
we value mutual respect, our supplier relationships are
among our strongest and longest standing. We cannot
be great suppliers to our customers if we are not great
customers to our suppliers.
Sheldon Tenenbaum, Reliance's
first Senior Vice President of
Supplier Development, retired
March 31, 2016 after a 46-year
career in the metals industry.
He leaves behind a legacy and
will always remain part of our
Reliance family.