We continue to be delighted with our overall results. Our combined ratio (CR) for the quarter was 90.3, and our YTD CR remained at a very healthy sub 90. For the third quarter, net premiums written (NPW) grew 20%, with our YTD NPW growth a solid 21%. In fact, by the end of the third quarter, we surpassed $30 billion in NPW on a trailing 12-month basis. We celebrated reaching $20 billion in 2015, so gaining $10 billion in a few short years is an accomplishment that we are very proud of.
The great news is that managing growth continues to be a really positive story for us across the board. Even with the tight labor market, we have not had any trouble finding highly qualified people who want to join the Progressive team. I get to see this first-hand when I speak at the new hire classes and am continually impressed with the level of talent we are adding to our already stellar workforce. In addition, we have not seen degradation in our ability to serve our customers in the way they have come to expect.
Within the personal auto industry, year-over-year average premiums are still rising, but not at the same rate we witnessed during the past eighteen months. Frequency continues to decline offset somewhat by rising severity.
Hurricane Florence was the big weather headline of the quarter and we were able to put our brand-new catastrophe center based in Nashville to good use. The impact from Florence on our vehicle businesses was not significant, as we theorize that many of our auto customers left with their vehicles. On the Property front, in September, its CR included about 6 points reflecting Hurricane Florence claims. For the third quarter, the Property business reported a CR of 102.3 and 103.3 YTD.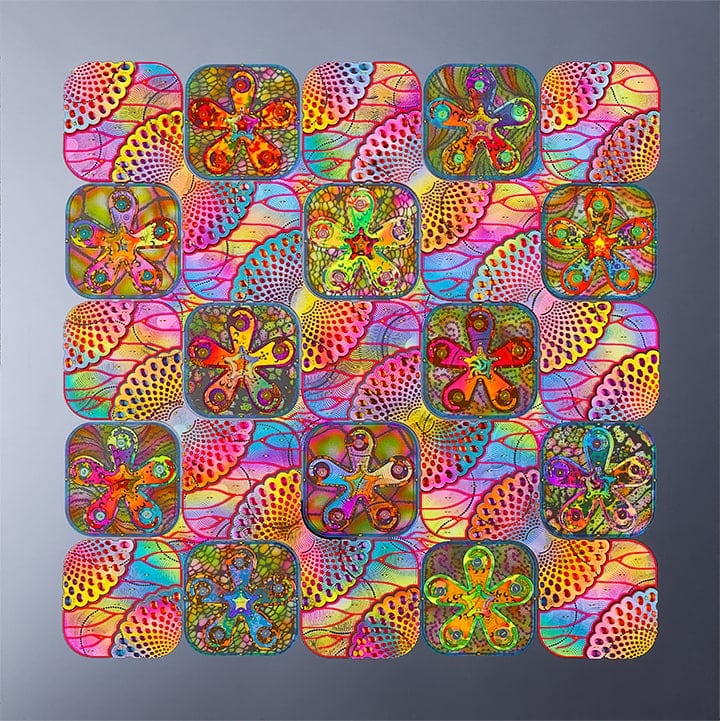 I'm always so proud of how our employees, who are also affected by catastrophes, rise to the occasion to help our customers. A great example of this is Andreana Vollmar, a Claims employee who recently purchased a home near Wilmington, NC. Andreana and her family evacuated before the storm and when they returned two weeks later needed a boat to get to their house. Most people would be solely focused on their homes and vehicles, but Andreana continued to work on our customers' claims while her property was still under water. When asked why, she quickly stated that 'our customers pay a premium for us to be there when they need help, no matter what might be going on in our own lives.' She believes that this experience has given her a much higher level of empathy for and on behalf of the customers we have the privilege to serve. Now that's Progressive.
That service continues as we are in the heart of handling losses from Hurricane Michael. Our initial emphasis has been overcoming logistical obstacles to gain access to consumer's property. We've already deployed over 300 people to assist our customers with more deployments of our CAT reservists to come. In addition, having the ability to deploy photo estimating has proven an efficient way to settle claims in a more expedient manner.
We are continuing to make investments in our Customer Relationship Management organization with both systems and people. During the quarter, we elevated a "chat" test on our HomeQuote Explorer® (HQX) platform in order to develop and enhance the point of sale experience. We also continue to invest in growing our sales and service operations to support our ability to be available to our ever-growing customer base that increasingly has more complex needs.
Our Portfolio Quoting (PQ) pilot, which provides agents with a faster and easier path to quote Progressive for all the products within a customer's household, launched in Missouri in August. The system is performing as expected and agent feedback confirms that agents value the enhanced ease of use provided by this integrated property/vehicle/recreational lines quoting with extensive data fill. A highlight from the first week included a single quote with four products. We will continue to expand PQ to additional agencies and states throughout the coming year. In the Agency channel, year to date through the third quarter 2018, our bundled home/auto policies in force were up more than 40% over 2017.
During 2017, we completed the countrywide roll-out of our Snapshot® mobile app, which allowed consumers the ability to participate in our usage-based insurance offering without the need for a physical device. Since inception, we have collected over 1.5 billion miles of driving data via the mobile app. We've used this data to create a new algorithm for mobile customers that includes variables related to distracted driving. We deployed this algorithm to a pilot state in late September 2018 and, assuming results continue to meet our expectations, we plan to roll the algorithm out to more states during the fourth quarter and in 2019.
Our latest personal auto product model deployed to six additional states during the quarter and we're now in 15 states in total making up about 40% of our countrywide written premium. While our data isn't fully developed, early indications are that this new product offering is driving up new quote conversion and a favorable mix shift to more preferred business.
In September, Special Lines successfully elevated the final states onto PolicyPro, our new policy maintenance system. All Progressive Personal Lines insurance products have now converted new business policies to this modern IT architecture. Existing policies will convert to PolicyPro at renewal. PolicyPro enables an improved customer experience with real-time endorsements and processing.
Our investment portfolio earned a total return of 1.2% in the third quarter, as risk assets continued to perform strongly across financial markets. Equities, while remaining volatile, were the largest contributor to our return, with a 7.4% third quarter performance, as strong revenue growth and lower taxes drove share performance. Our shorter duration fixed-income portfolio provides us some protection against the steadily increasing interest rates that we have seen over the course of the year. We sold $300 million in equities towards the end of the quarter as higher valuations led us to reduce exposure and wait for better market opportunities in the future.
In October, we strengthened our capital position by issuing $550 million in 10-year senior notes paying a 4.00% coupon. We intend to use the net proceeds for general corporate purposes. After this transaction, our total debt-to-total capital ratio remains below our 30% ceiling.
We are still in the very early stages of building our Strategy team. Andrew Quigg, our Chief Strategy Officer, has made a few key analyst hires and will continue to build his team over the next year or so.
With Andrew's departure from leading the Customer Experience team to run Strategy, we took the opportunity to make many changes in several senior leadership roles via job swaps. Allowing people, who we believe have a significant runway, to have the opportunity to move throughout the company and experience a variety of functional areas creates a more well-rounded and nimble senior team and is a Progressive hallmark.
In addition to crossing the $30 billion NPW threshold mentioned earlier, this quarter represented a series of significant milestones that we happily celebrated. We surpassed 20 million companywide policies in force (PIF) with over 13 million Auto PIFs, 2 million customers who have been with us for a decade or longer, and 1 million Robinsons. These milestones reflect the intensity we have around executing our strategy and getting closer to our Vision. I'm incredibly proud of all of the Progressive people that, through their hard work and dedication, contributed to these results. We know that consumers have a choice for who provides them with insurance coverage and we always strive to earn and keep those relationships by being there for them during their time of need and making insurance easy.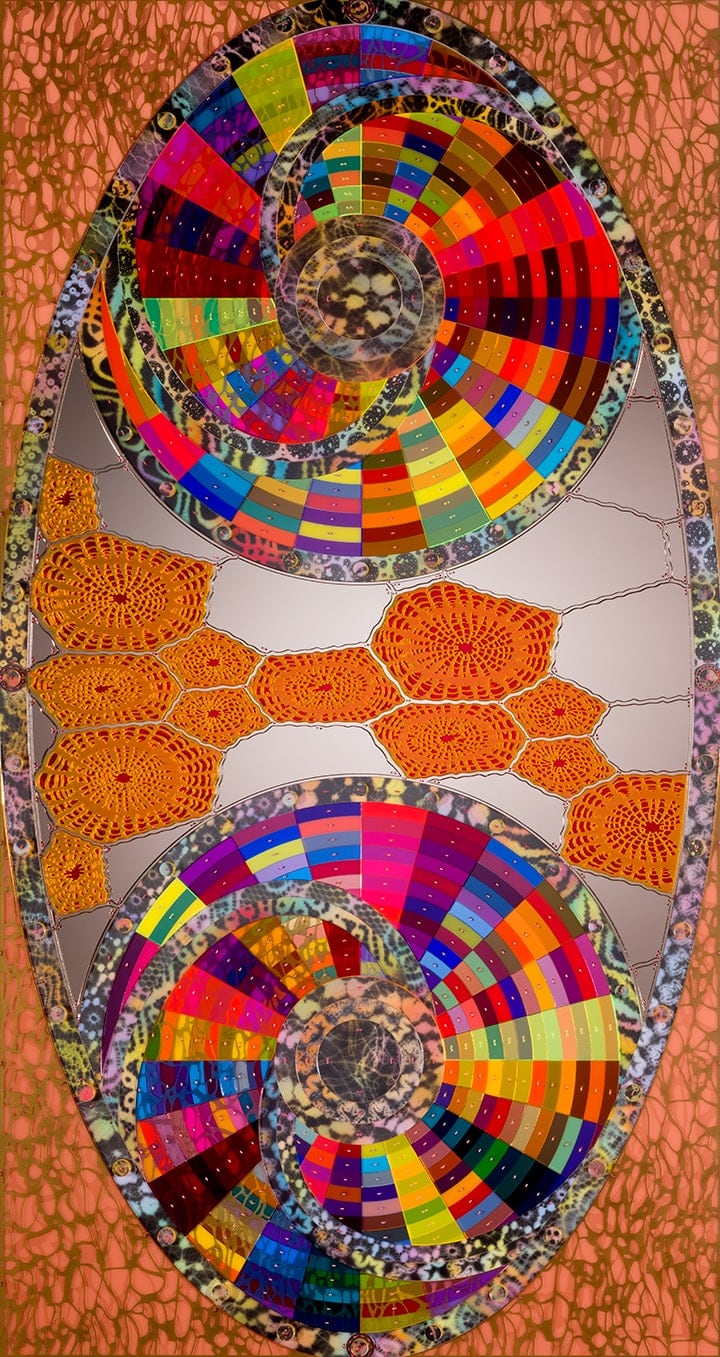 Our third quarter Investor Relations Webcast is scheduled to take place on Thursday, November 1, 2018, at 1:30 p.m. eastern time and will last approximately 90 minutes. Our deep dive topic, this quarter, will be on how we achieve our Vision through segmentation. Our guest speakers include Pat Callahan, our Personal Lines President, and Sanjay Vyas, our new Claims Controller. Sanjay's role, prior to moving to claims as one of the job swap participants, was a General Manager in our Product group. John Sauerland and I will be available, after the presentation, for a question and answer session. We look forward to this session and your questions.
Tricia Griffith
President and Chief Executive Officer