Operations Section
The Need for Better Anticancer Drugs

There continues to be a tremendous need for better anticancer drugs. While many new anticancer drugs have become available in recent years, cancer remains a leading cause of death in the United States and elsewhere. One reason is that the term "cancer" comprises a vast array of diverse malignancies that differ markedly in their responsiveness to treatment. Even within a single type of cancer, there is a substantial difference among patients in responsiveness to treatment depending on such factors as the level of progression of the cancer, whether it has metastasized, and its exposure to previous therapies. Prolongation of the life of a cancer patient – when achieved – typically involves use of many different agents.
Our TAP Technology

We created our Tumor-Activated Prodrug (TAP) technology to achieve more effective, better tolerated anticancer drugs. A TAP compound is designed to focus its activity on cancer cells – to kill these cells while minimizing the damage to healthy tissue that causes side effects such as bone marrow suppression, nausea, and hair loss.
A TAP compound consists of a monoclonal antibody – one that binds to an antigen target found on cancer cells – with a potent cell-killing agent attached. The antibody component serves to deliver the compound specifically to cancer cells and the cytotoxic agent serves to kill the cancer cells.
Our TAP technology – the cytotoxic agent and the means by which it is attached to the antibody – reflects various considerations that our scientists determined must be addressed to achieve effective, well-tolerated immunoconjugate anticancer drugs.
One consideration is that only a small amount of any monoclonal antibody will successfully penetrate into a solid tumor. Thus, the cell-killing agent attached must be highly toxic and able to kill at low concentrations, because only small amounts of it will reach the cancer cells. To address this, we created our own cytotoxic agents, designed specifically for delivery to cancer cells attached to antibodies. Our agents are 1,000- to 10,000-fold more potent than traditional chemotherapeutics.
Another consideration is that the cell-killing agent must stay attached to the antibody while the TAP compound is circulating through the patient's bloodstream – both to minimize toxicity and achieve its delivery to the cancer cells. Once inside a cancer cell, however, the cytotoxic agent must be fully active. The design of our cytotoxic agents allows them to be affixed to an antibody with a chemical bond that keeps the cytotoxic agent attached while the antibody is circulating in the bloodstream, yet exhibit their full potency once inside a cancer cell.
Over time, we have expanded our portfolio of cell-killing agents, which now include DM1, DM4, and other derivatives of the cytotoxin, maytansine. We also have expanded our portfolio of "linkers" – the agents we place on the antibody for attachment of the cell-killing agent.
Our portfolio of linkers includes several cleavable linkers as well as a noncleavable linker, which differ in how they work. With our cleavable linkers, once a TAP compound is inside a cancer cell, the chemical bond between the cell-killing agent and the antibody breaks, causing the release of the cell-killing agent. How hard or easy it is to break the bond depends on the cell-killing agent and linker used. Our noncleavable linker is particularly resistant to breakage. With this linker, it appears – based on our research – that the release of the cell-killing agent from the antibody is achieved by enzymes inside the cancer cell digesting away the antibody.
Our portfolio of cell-killing agents and linkers enables us, and our partners, to tailor the design of each TAP compound to optimize performance. We have found that with some antibodies and cancer targets, one design provides the best balance of efficacy and tolerability, while with others, another design works best. Thus, no one design is best for all products, and we expect that TAP compounds will continue to reflect different designs as we go forward.
We believe that the significance of our technology can be seen in the number and quality of companies that have licensed access to it. Increasingly, our collaborators also want, and are willing to pay for, access to our expertise to assist them in the development of their TAP compounds.
Perhaps most importantly, TAP compounds developed by us and by our collaborators have already advanced into clinical testing, with more expected to follow.
ImmunoGen TAP Compounds in Clinical Testing – HuN901-DM1

Our huN901-DM1 TAP compound targets the CD56 antigen found on small-cell lung cancers (SCLC), other cancers of neuroendocrine origin, and certain hematologic malignancies including multiple myeloma.
A little over a year ago, we took over the huN901-DM1 clinical program from our former partner, British Biotech (now Vernalis). We wanted to accelerate its development for SCLC, where huN901-DM1 was already in clinical testing, and expand its clinical program to include additional indications, specifically multiple myeloma.
In July 2004, we assumed control of the Phase I/II study in SCLC that was underway in the United States. We increased the rate of patient enrollment into this study and reported initial Phase II data from it at the annual meeting of the American Society of Clinical Oncology (ASCO) in May 2005.
The findings reported were from fourteen patients: thirteen patients with SCLC and one patient with a CD56-positive small-cell carcinoma of the cervix. All of the patients had cancer that had relapsed following previous treatment. Efficacy information was available for eleven of these patients.
Among this small group, three patients had stable disease, which was not durable, and two patients had measurable tumor shrinkage: a patient with SCLC had tumor shrinkage that was sustained for eighteen weeks and the patient with small-cell carcinoma of the cervix had significant tumor shrinkage during her first course of treatment, but did not receive further treatments.
These findings are particularly encouraging given the aggressive nature of the cancer and that huN901-DM1 was the only anticancer agent the patients received during the study; SCLC is typically treated with a combination of agents.
We are expanding the Phase II portion of this study to thirty-five patients to provide us with additional information on the performance of huN901-DM1 in the treatment of SCLC. Our goal is to complete much of the patient enrollment in the current fiscal year. As part of our commitment to achieving this goal, we are expanding the number of clinical centers participating in this study as well as our internal clinical development team.
A second study is underway with huN901-DM1 in SCLC – a Phase I study initiated in the United Kingdom by British Biotech. In contrast to the weekly-dosing regimen used in the Phase I/II study, patients in the Phase I study receive huN901-DM1 daily for three days in a twenty-one-day cycle. We expect to report findings from this study in the next few months.
We believe huN901-DM1 offers significant potential for the treatment of SCLC and plan to continue its clinical development for this cancer. Now that we control its clinical program, however, we also can study it in other types of cancers.
The CD56 antigen targeted by huN901-DM1 is expressed on other types of malignancies, including multiple myeloma. In preclinical studies, huN901-DM1 was found to be highly effective against CD56-expressing multiple myeloma cells. This presents an opportunity, as there remains a serious need for new treatments for this deadly cancer. Additionally, development of huN901-DM1 for the treatment of multiple myeloma could potentially be a faster pathway to market for huN901-DM1 than SCLC.
Thus, we have initiated a Phase I study to evaluate huN901-DM1 in the treatment of multiple myeloma. To qualify for enrollment, patients must have relapsed or refractory multiple myeloma that expresses CD56. Dose escalation begins at a level close to the maximum tolerated dose that was established in SCLC. Our goal is to complete a substantial portion of the patient enrollment during our 2006 fiscal year. This study will be conducted at several clinical centers to help achieve this goal.
ImmunoGen TAP Compounds in Clinical Testing – HuC242-DM4

Our huC242-DM4 is in development for the treatment of cancers that express the CanAg antigen targeted by the compound. These include colorectal, pancreatic, and other gastrointestinal cancers as well as many non-small-cell lung cancers.
We believe huC242-DM4 will prove to be highly effective and well tolerated. HuC242-DM4 contains the same huC242 antibody as an earlier TAP compound, cantuzumab mertansine, but has DM4 rather than DM1 as the cell-killing agent. In preclinical testing, huC242-DM4 demonstrated activity superior to that of cantuzumab mertansine with comparable tolerability. We think this is particularly impressive given that cantuzumab mertansine had demonstrated evidence of anticancer activity in Phase I testing.
HuC242-DM4 is being evaluated in patients with refractory, CanAg-expressing tumors in a Phase I dose-escalation study underway at the Cancer Therapy and Research Center in San Antonio, TX. Once the maximum tolerated dose of the compound has been established, enrollment will be limited to patients with tumors that consistently and intensely express CanAg to gain additional experience in these patients. Our goal is to complete most of the enrollment in this study in the coming year.
Compounds in Development by ImmunoGen or Our Collaborators
(Click Image for Pipeline Chart)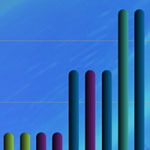 Compounds in Clinical Testing Through Our Collaborations

Our collaborations expand the number of TAP compounds in development by enabling TAP compounds to be created with antibodies that are proprietary to other companies and thus not available for our own product programs. These compounds can potentially help cancer patients, generate data in support of our technology, and provide a financial return to ImmunoGen. Currently, two compounds – MLN2704 and AVE9633 – are in clinical testing by our collaborators. We expect at least one more compound to advance into the clinic in the coming year, with more compounds anticipated to follow.
Millennium Pharmaceuticals, Inc. created the TAP compound MLN2704 using our DM1 with their MLN591 antibody, which targets the prostate-specific membrane antigen (PSMA). In initial clinical testing for the treatment of prostate cancer, MLN2704 has demonstrated evidence of anticancer activity, including measurable tumor shrinkage and reductions in blood levels of PSA. In patients with confirmed prostate cancer, increasing amounts of PSA in the blood is an indicator of prostate cancer progression. Millennium is currently evaluating alternative dosing schedules for MLN2704 in a Phase I/II study.
Another of our collaborators, the sanofi-aventis Group, initiated clinical testing with their first TAP compound this year: In March 2005, they began Phase I clinical testing with AVE9633 (also known as huMy9-6-DM4) for the treatment of acute myeloid leukemia. While most TAP compounds in development by our partners consist of the partner's antibody paired with one of our cell-killing agents, AVE9633 contains our DM4 and an antibody, huMy9-6, that was developed and humanized by ImmunoGen. This TAP compound was the most advanced of three compounds that we licensed to the sanofi-aventis Group from our research pipeline in 2003 as part of a broader collaboration. They also licensed an anti-IGF-1R antibody (now called AVE1642) for the treatment of various cancers and an anti-CD19 TAP compound (now called SAR3419) for the treatment of certain B-cell malignancies including non-Hodgkin's lymphoma.
In February 2005, our collaborator Boehringer Ingelheim informed us that they discontinued development of their TAP compound, bivatuzumab mertansine, due to skin toxicity – a side effect not seen with any other TAP compound in clinical testing. The target for bivatuzumab mertansine, CD44v6, is found on various carcinomas, but also on normal proliferating epidermal skin cells. Boehringer Ingelheim recently exercised their right to use our TAP technology with antibodies to a different target.
A number of TAP compounds currently are in various stages of preclinical development or research by our collaborators. We anticipate that at least one TAP compound will advance into clinical testing during our 2006 fiscal year, with others following over time.
ImmunoGen: Recognized Expertise

Seven different companies have now licensed rights to our TAP technology – Abgenix, Biogen Idec, Boehringer Ingelheim GmbH, Centocor (Johnson & Johnson), Genentech, Millennium Pharmaceuticals, Inc., and the sanofi-aventis Group – important corroboration of the potential value of our technology.
In addition, more and more of our collaborators want to access our research and/or development expertise, reflecting a growing recognition of our unique capabilities. We provide scientific and technical support to a number of our collaborators – including Biogen Idec and Centocor – and are financially compensated for this support. We also have a broader collaboration with the sanofi-aventis Group that centers on our capabilities in the development of anticancer antibodies as well as immunoconjugates.
ImmunoGen has the technology, expertise, and infrastructure necessary to design and advance novel anticancer compounds. We are using these capabilities to develop our own products and assist our collaborators.