protective packaging
What you ship
Protective Packaging will combine Sealed Air's legacy Protective Packaging, Shrink Packaging and Specialty Materials businesses to be the preferred provider of protective packaging solutions for the distribution of goods globally. This new business provides customers with the industry's broadest and most versatile range of protective packaging solutions to meet cushioning, void fill, positioning/block-and-bracing, surface protection, retail display, containment and dunnage needs.
Today, solutions are largely used in B2B/industrial applications with customers representing over 400-SIC* codes, in e-commerce/fulfillment applications, and at retail level where Protective Packaging offers select products for consumer use.
The business is differentiated by: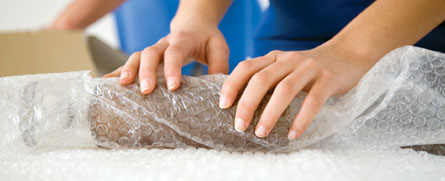 Innovative systems that deliver the highest performing products
Engineered solutions that meet premium quality and environmental standards
Industry-leading brands
Extensive global sales, service and development lab network
Broad distribution—both geographically and across numerous sales channels
Together, these strengths allow Protective Packaging to commercialize systems globally that are designed to minimize material use while maximizing packaging performance, productivity, recyclability, re-use, and total cost savings for our customers.