CUSTOMER SET NETWORK SERVICES
Intelsat is the world's largest provider of satellite capacity for data-centric network services, according to Euroconsult, with a 30 percent global share. Our customers include fixed and wireless telecommunications companies, such as global carriers and regional and national providers in emerging regions, corporate network service providers, such as VSAT services providers to vertical markets including banks, value-added services providers, such as those serving the aeronautical and maritime industries, and multinational corporations and other organizations operating globally.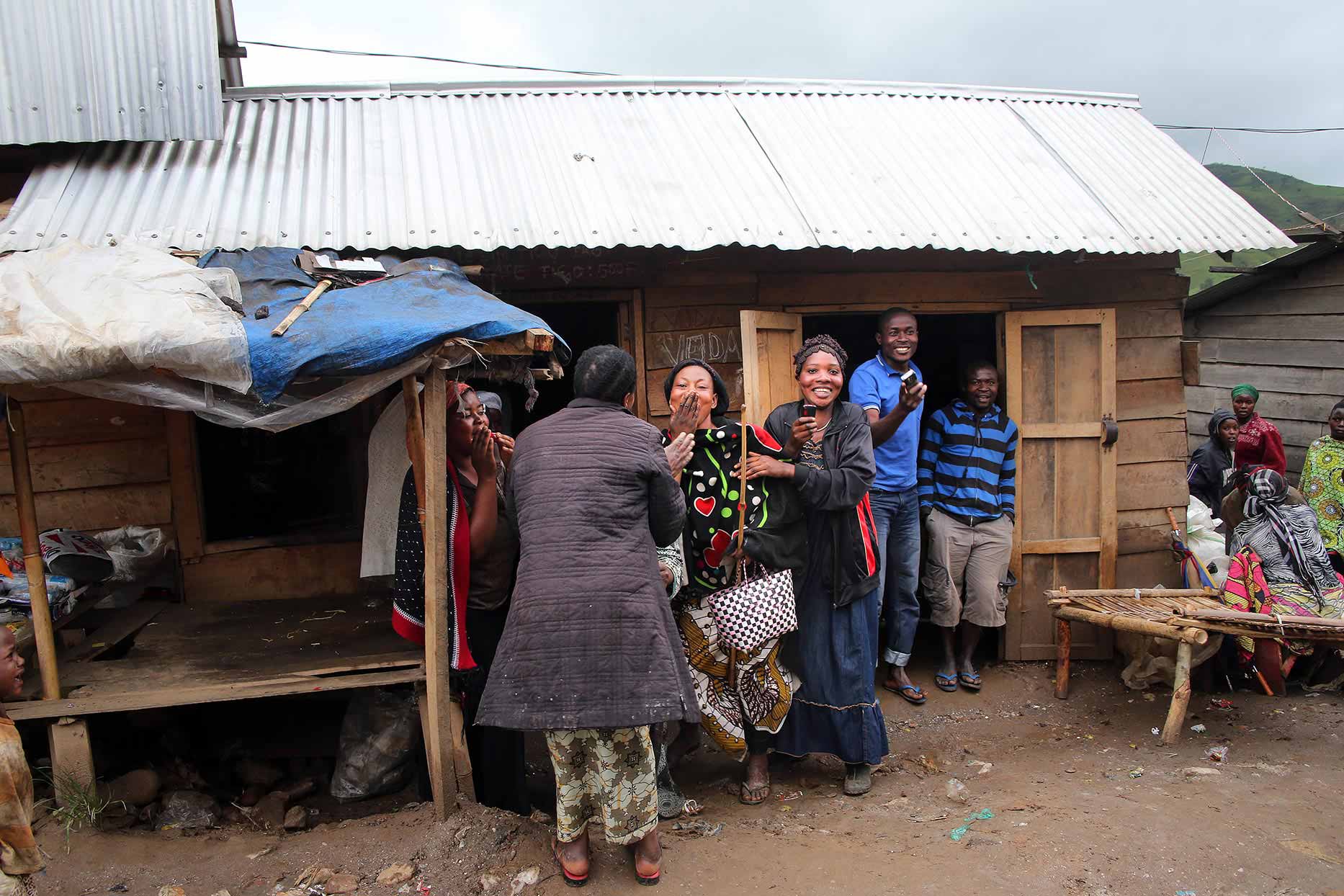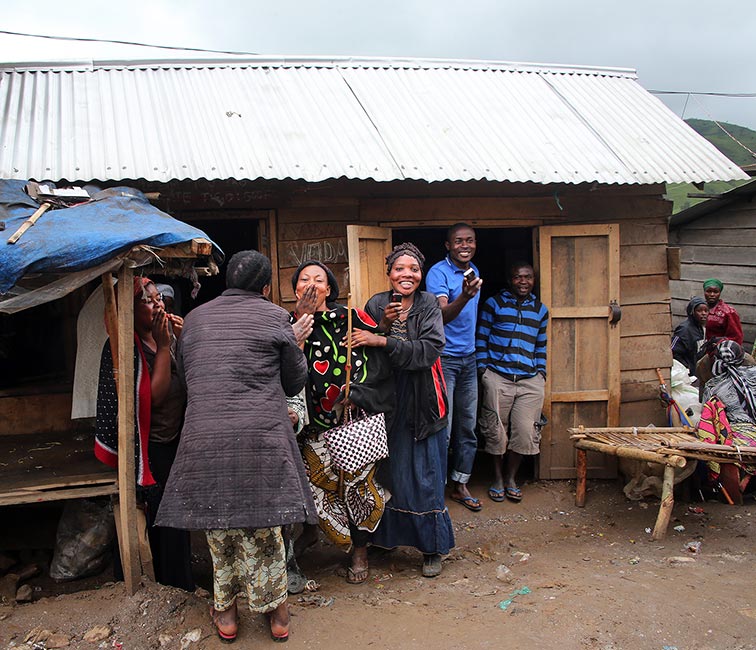 Transformation in Action—Telecom Italia Mobile Brasil

Telecom Italia Mobile Brasil ("TIM Brasil") is a leading provider of mobile services in the dynamic Brazilian wireless sector. Brazil has one of Latin America's largest mobile internet markets, with more than 90% of mobile internet users in Brazil ages 34 and younger owning a smartphone, according to a 2016 research study from Mobile Marketing Association ("MMA"). Yet terrestrial infrastructure is difficult and expensive to efficiently deploy in the remote and less-densely-populated regions of Brazil. TIM Brasil needed to expand its infrastructure with technology that was able to reach remote regions while also meeting certain cost objectives.
Intelsat Solution
Intelsat designed a solution for TIM Brasil which features Intelsat 29e, our first high-throughput satellite. Intelsat Epic performance allows TIM Brasil to push more data through its network, achieving a lower cost per bit delivered. Further, because Intelsat EpicNG is backwards compatible, TIM Brasil is using existing hardware, providing additional economic benefits and accelerating deployment of enhanced services.
Implementation
TIM Brasil seamlessly integrated the new Intelsat EpicNG capability into its network infrastructure.
Efficiency gains and higher performance reported on the Intelsat EpicNG platform enabled TIM Brasil to enhance throughput for remote nodes on its network and extend its deployment of 3G and 4G services across the country.
Outcome
TIM Brasil is deploying new services into remote regions with an attractive business model that can scale with subscriber growth and increased volume of data traffic. Importantly, TIM Brasil is enhancing the socio-economic conditions of the communities served by its network.
Transformation in Action—Gogo

Gogo, the global leader in providing broadband connectivity solutions and wireless entertainment to the aviation industry, sought to enhance its service levels by increasing the throughput capabilities of its network by complementing air-to-ground technology with satellite services, as well as expanding the deployment of IFEC globally.
Intelsat Solution
Intelsat designed a solution featuring nine Intelsat satellites, including services on the high- throughput Intelsat EpicNG fleet.
The solution highlights Intelsat's ability to layer beams over the areas of high density demand. Intelsat's solution also features next-generation service continuity, with Intelsat EpicNG high-throughput services complemented by 'over-the-pole' services on the OneWeb low earth orbit ("LEO") satellite constellation, a Ku-band service which is expected to enter service in 2020.
Implementation
Over the course of 2017, Gogo's services will include three Intelsat EpicNG satellites, Intelsat 29e, Intelsat 33e and Intelsat 32e, providing high throughput services from the U.S. across the North Atlantic, the span of Europe, Africa and EurAsia.
In late 2018, Gogo plans to access Intelsat's Pacific Ocean high-throughput service when Horizons 3e is expected to enter service.
Outcome
Gogo is enhancing its service platform with high performance Intelsat EpicNG services in the U.S. and across the North Atlantic and Europe. Further, it has established a long-term technology roadmap for its airline customers that define in-flight connectivity well into the next decade.
In addition to leased satellite capacity, our services are comprised of our IntelsatOne® portfolio, including IntelsatOne® Flex, which we introduced in 2016. Our managed services combine managed satellite services with leased fiber, teleports and data networking platforms. They reduce the complexity of operating high-throughput networks while adding flexibility with respect to geographic coverage and throughput commitments.
As our largest customer set, network services contributed $900 million in revenue in 2016, a decline of 15 percent as compared to 2015 results. The decline reflects pricing pressure resulting from oversupply of widebeam capacity in certain regions, as well as lower volumes of services related to our point-to-point international trunking services, which are migrating to fiber alternatives as they reach end of lifecycle.
Some of these challenges were offset by our growing success in providing broadband services for mobility applications.
2016 Revenue Breakdown
For Network Services
Network Services Revenue of Total Company Revenue
Network Services Contracted Backlog Of Total Company Backlog
Focused on the Next Generation
Growth opportunities for our network services business include increased demand for broadband connectivity globally, such as services for private enterprise networks, fixed and mobile broadband infrastructure applications and, notably, high growth aeronautical, maritime mobility broadband and Internet of Things applications.
With Intelsat 29e and Intelsat 33e now in service, Intelsat 32e successfully launched, and two more Intelsat EpicNG launches planned for 2017, we will further enhance our high-throughput service offerings. Leveraging our first-to-market advantage, we will continue to introduce managed services that can accelerate the adoption of high-throughput services and provide more flexibility to our service partners. We also will continue to invest in innovative access technologies and user terminals that encourage the use of our satellite-based solutions in larger, faster growing sectors, such as the connected car and Internet of Things.