2010 Snapshot
Group NPAT (Underlying1) $m
Group Profit Before Provisions (Reported) $m
Net Loans & Advances Including Acceptances $m
1. Adjusted for material items that are not part of the normal ongoing operations of the Group including one-off gains and losses, non-continuing businesses, timing differences on economic hedges and acquisition related costs.
2. Taxes Borne: Immediate cost to ANZ; Impact to the profit and loss account. 3. Taxes Collected: No cost to ANZ. Collected from customers, suppliers and employees etc on behalf of the revenue authorities. 4. Includes policyholder tax of $215m.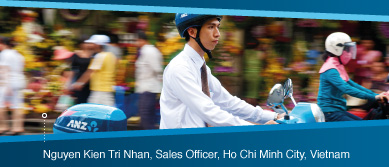 A top 5 listed company on the Australian Stock Exchange with over 400,000 shareholders and a market capitalisation of A$61 billion at 30 September 2010
A top 4 bank in Australia; the largest banking group in New Zealand and one of the 30 largest listed banks
ANZ has operated in the Asian region for more than 40 years and has the largest presence of any Australian bank in Asia and the Pacific
Assessed as the leading bank globally on the Dow Jones Sustainability Index for the 4th consecutive year and a member of the FTSE4Good
Long-term AA credit rated by Standard & Poor's and a long-term Aa1 rated by Moody's
ANZ Corporate Responsibility
Framework and Priorities
ANZ's Corporate Responsibility framework guides our decisions, investments and initiatives.
All information contained within this document is for the
year ended 30 September 2010 unless otherwise stated.
All figures in AUD unless otherwise stated.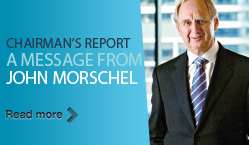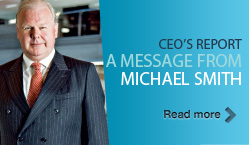 Annual Report
You may also like to view the full Annual Report, which is available for you to download as a PDF.
Alternately, you can view the same document as an interactive document.
2010 Shareholder & Corporate
Responsibility Review (PDF)