Agility For Growth
We are purpose-driven and committed to sustainable sourcing. We help customers innovate to meet consumers' needs with great-tasting, functional, and healthy plant-based ingredients.
PURECIRCLE MOMENTUM CONTINUES
As a global leader in sugar reduction and specialty sweeteners, Ingredion is well-positioned to benefit from the growing consumer demand for food and beverages that are lower in sugar and calories. Throughout the year, PureCircle achieved significant customer wins, implemented effective pricing strategies and developed innovative solutions that strengthened our sugar reduction and specialty sweetener portfolio.
Last year, we received approval from the European Union for our bioconverted Reb M, and our teams are also working to expand access to fermented sugarcane Reb M to more countries throughout Europe. Looking ahead, we are investing capital to expand capacity growth for consumers around the world. Ingredient Categories
34%SPECIALTY INGREDIENTS
66%CORE INGREDIENTS
Net Sales Specialty Ingredients
(in billions)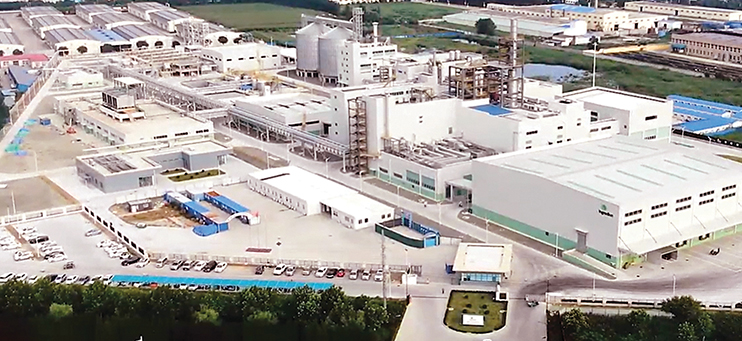 EXPANDING OUR FOOD STARCH NETWORK
The versatility, functionality, and affordability of texturizers makes them indispensable and critical. Regardless of the economic cycle, texturizers are essential in maintaining the food supply and helping to feed growing populations. To meet the rising demand for texturizers, we announced a multi-year $160 million investment through 2024 to support the expansion of our modified and clean-label franchise and to increase local production. Last year, we completed one-third of this planned capital investment.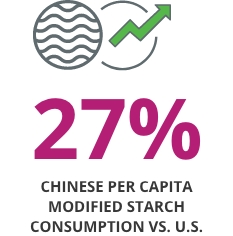 In 2022, despite COVID-19 lockdowns, we successfully opened a state-of-the-art manufacturing facility in Shandong, China, which more than doubled our starch production capacity there. We are now the largest producer of modified starches in China, a significant growth market. To further increase our starch capacity, we accelerated the commissioning of new capacity at our Indianapolis facility. Our expanded starch production and our enhanced capabilities enable us to support our European customers, who anticipated industry shortages for some products due to the severe summer drought in 2022.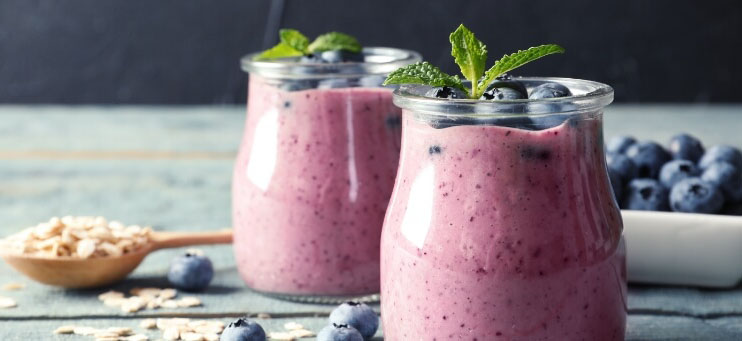 A SUSTAINABLE SOURCE OF PROTEIN
Experts agree that plant-based proteins will play a vital role in the world's ability to achieve food security by 2030. Pulse-based proteins enable manufacturers to formulate non-soy-based gluten-free meat and dairy alternatives with consumer-preferred texture and taste. We are proud that our Ultra Performance line of pea protein solutions was named the best plant-based sustainability winner during the 2022 World Plant- Based Awards. This better tasting, more sustainable product line provides great versatility in a variety of applications.