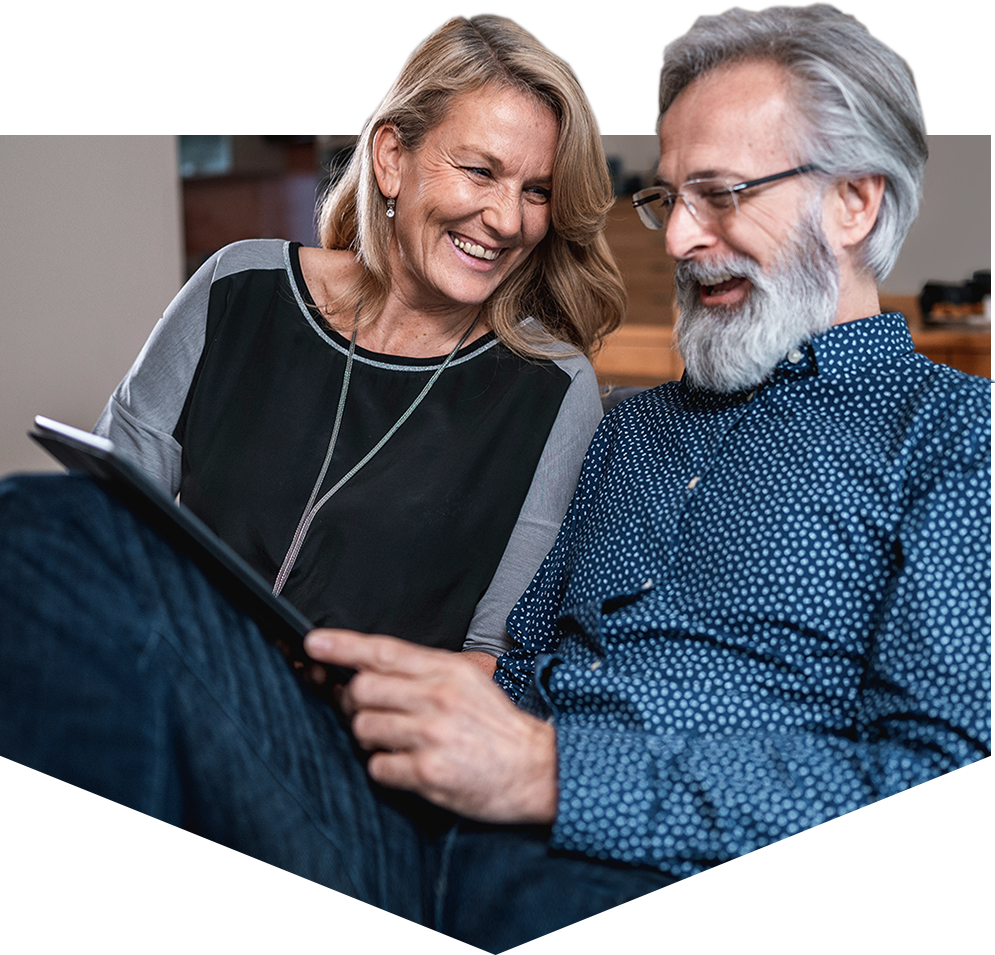 Striving for simplicity
Powering potential for our customers
Powering potential includes removing barriers to success. That's why we are focused on making things simpler both in how we work, and in the products and services we provide. But simple is not the same as basic. We're excited about the new ways we're making life easier for customers' everyday money matters.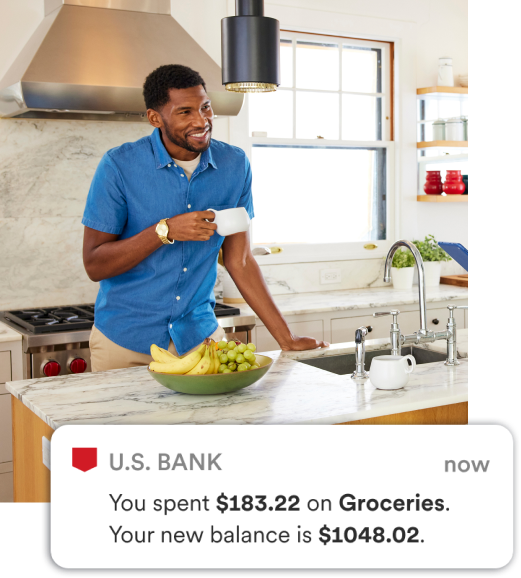 A new and improved approach to checking
While more and more of us may no longer write out physical checks to pay for purchases or bills, our checking accounts are still the foundation of our financial world. How we use our accounts has changed, though. So, we launched the U.S. Bank Smartly® Checking and U.S. Bank Smart Rewards®(opens new window) program to help customers maximize their money, smartly.
The benefits and features include lowered or even zero monthly maintenance fees, and no-fee overdraft protection for transfers as part of our Overdraft Fee Forgiven program. Based on their relationship with the bank, customers can also enjoy waived fees for non-U.S. Bank ATMs; a savings interest rate lift; 0.25% off on mortgage closing costs; and 100 free trades of online investing. Customers who meet balance minimums or other qualifiers can then enroll in the U.S. Bank Smart Rewards® program and unlock more benefits, like higher interest rates on savings and discounts on mortgage closing costs, based on their total balances throughout the bank.
Customers who open a U.S. Bank Smartly® Checking account can also enroll in the U.S. Bank Smart Rewards® program and unlock more benefits based on their total qualifying balances throughout the bank.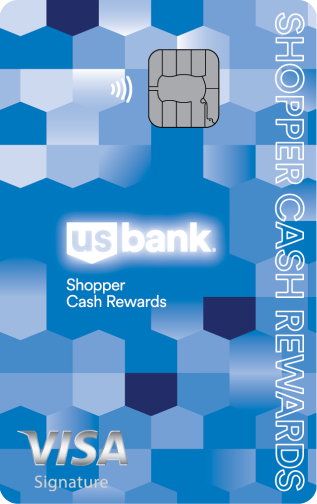 Helping customers get more for their money
Remember carrying multiple credit cards for all your favorite retailers? Well, we've made shopping as a loyalty customer a lot more convenient with the new U.S. Bank Shopper Cash Rewards® Card(opens new window). This single card allows cardmembers to earn up to 6% cash back on purchases at two retailers of their choice out of a list that includes big brands such as Amazon.com™, Home Depot® and Walmart®. Cardmembers also can change which retailers they receive cash back from, a feature that can help them save money when they know they will be making a significant purchase. The U.S. Bank Shopper Cash Rewards® Card also gives cardmembers up to 3% cash back on their top choice between gas stations and EV charging stations, wholesale clubs such as Costco Wholesale® and Sam's Clubs®, or bills and home utilities – plus 1.5% cash back on everything else. In addition, the card offers 5.5% cash back on hotels and car rentals listed and booked directly in the U.S. Bank Rewards Center.
Equipping customers with financial tools to reach their goals
Banking is about more than moving your money around. It's about understanding how to use your money in ways that help you achieve your goals. That's why we added a new Goals feature to our mobile app and online banking – giving customers an amazing, personalized experience. Every day customers are adding new goals in the app – everything from "Buy a Home," "Grow My Family," "Start or Grow My Business," "Pursue a Passion" – where it's easy to compile and chart their progress. Then, we give them the tools, guidance and pathways to reach those goals. We're the first bank to approach behavioral science the way we have, designing digital plus human experiences. In 2022, we helped more than 330,000 customers plan for or achieve more than 400,000 meaningful goals and outcomes in their lives.
The first Spanish-language voice assistant for banking
U.S. Bank is the first financial institution in the United States to offer Spanish-speaking customers the ability to bank by voice in their preferred language via mobile app. Asistente Inteligente de U.S. Bank™(opens new window) is a Spanish-language version of our best-in-class Smart Assistant in the U.S. Bank Mobile App with all the same features and functionality as the popular English-language version.
Customers who set their preferred language to Spanish in the U.S. Bank Mobile App can now check their balance and transactions, transfer and send money, track their credit score, lock and unlock their card, make payments, and quickly search for and complete many other functions – just by talking into their smartphone in Spanish. If they prefer to text instead of talk, Asistente Inteligente de U.S. Bank™ supports that too.1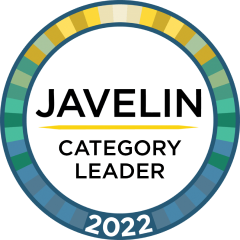 An overall leader in mobile banking
Javelin Strategy & Research's 2022 Digital Banking Scorecard recognized U.S. Bank as the category leader in five out of six mobile banking categories – even more than last year – and a category leader in an additional two categories for Online Banking.
A new technology for Wealth Management and Investment Services clients
We hit an exciting milestone in 2022 for Wealth Management and Investment Services clients. After two years of migration groundwork, we've converted nearly 10,000 client accounts to our new cutting-edge and scalable SEI Wealth PlatformSM. The platform is what we use to hold (custody) customers' cash and assets and manage their financial transactions across global markets. The new technology is a critical step in positioning our business and our clients for the future. SEI Wealth PlatformSM will support our growth through robust servicing capabilities, as well as allowing transactions across multiple markets and currencies, to meet the demands of our global client base.
Empowering student-athletes to build long-term wealth
Student-athletes have an opportunity to score big with the new policies that allow high school and college athletes to monetize the use of their name, image and likeness (NIL), and we're helping them make the most of it. We teamed up with Opendorse, the leading technology provider in athlete endorsement, to empower student-athletes with free financial programming. Our financial education and college banking experts worked with Opendorse curriculum specialists to create U.S. Bank Financial Fitness™, the customized financial literacy program curated specifically for student-athletes to learn how to game-plan for creating short-term and long-term wealth for their new income stream.