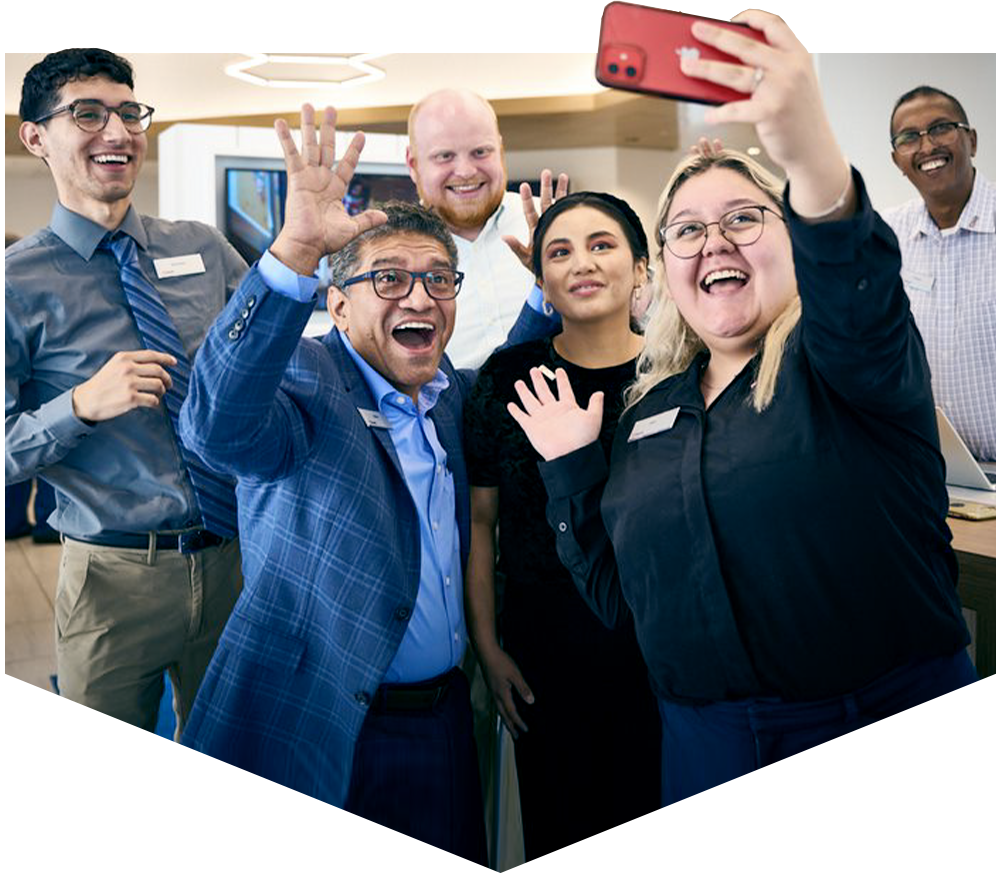 Driving one U.S. Bank
Powering potential for our people
Our people are our greatest asset; they're vital to our success and our customers' success. That's why we invest in the careers of our approximately 77,000 employees through programs that empower each of us to bring our diverse perspectives to work every day. We're honored that our efforts to create a great place to work received wide recognition yet again this year.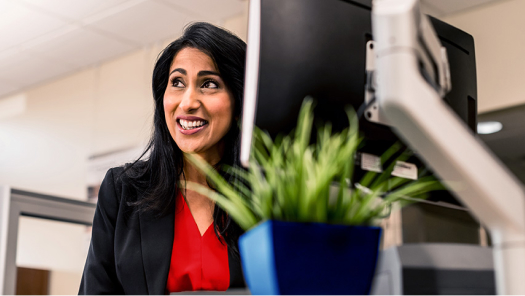 A new index created by The Burning Glass Institute, Harvard Business School and the Schultz Family Foundation named us among the top companies for fostering employee economic mobility. In fact, we ranked among the Top 50 companies(opens new window) overall in the American Opportunity Index, and among the "Best Workplaces to Advance Within" and "Best Workplaces to Advance Without a College Degree". Nearly 45% of our hires have been non-college graduates and of the roughly 24,000 positions expected to be filled in 2022, approximately 35-40% of the hires will be internal candidates.
Seramount, formerly Working Mother, once again ranked us as one of the 100 Best Companies for Working Parents(opens new window) based our programs and benefits, including parental leave, fertility benefits, adoption benefits, caregiver benefits, mentoring, and opportunities for advancement. This is the third consecutive year we've won this honor, and it comes after we increased our parental leave policy in January to ensure we're investing in our employees' life moments.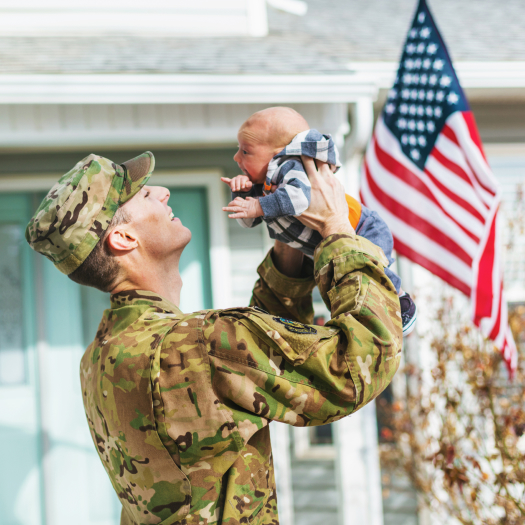 In 2022, we also enhanced our leaves of absence policies for military members to help smooth the transition into active duty. This is one of several efforts to deliver on our commitment to provide a best-in-class experience to our military and veteran employees. Our support of military and veteran employees, customers and community members has led to Military Times recognizing us as one of the "Best for Vets"(opens new window) each year since the publication's list debuted in 2010.
Additionally, we announced that all employees in the U.S. and Canada will make at least $20 an hour(opens new window). The increase boosted the pay of thousands of employees, including front-line branch, call center and operations center employees. Employees who receive a pay increase because of these changes will continue to be eligible for merit increases in the first quarter of 2023 as part of the annual compensation review process.
Other notable recognitions in 2022:

We earned a perfect score of 100 on the 2022 Disability Equality Index®(opens new window) and were recognized as an American Association of People with Disabilities and Disability:IN "Best Place to Work for Disability Inclusion" for the fifth consecutive year.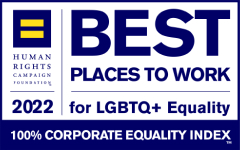 For the 16th consecutive year, we scored 100 on the Human Rights Campaign Foundation's(opens new window) annual Corporate Equality Index®,(opens new window) the nation's most prominent report measuring corporate policies and practices related to LGBTQ workplace equality.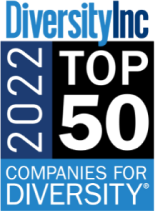 We were named to the DiversityInc. Top 50 Index®(opens new window) again this year, rising to No. 17 overall. We also continue to be ranked on DiversityInc.'s specialty lists covering a broad range of topics like philanthropy, supplier diversity, Board, and employee resource groups.