Being the most trusted choice
Powering potential for success
Our employees work hard every day to earn and keep the trust of the customers and communities we serve. We know that trust is a key factor when customers decide who they want to do business with. Being the most trusted choice also means being a good corporate citizen. For us, doing business in an environmentally sustainable and socially responsible manner is also a driver of innovation – today and for generations to come.
We're proud to have received ongoing recognition for our commitment to ethics, accountability and social responsibility.
Accolades in 2022:
We were once again named one of the World's Most Ethical Companies®(opens new window) by Ethisphere Institute, a global leader in defining and advancing the standards of ethical business practices. This is the eighth consecutive year we have earned this honor, and we're one of only three U.S.-based banks honored.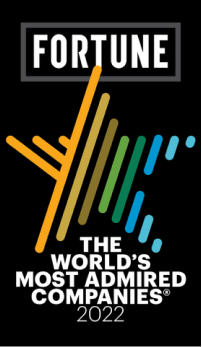 Fortune® magazine recognized us as one of the 2022 World's Most Admired Companies(opens new window), naming us No. 1 in the Superregional Banks industry category for the 12th consecutive year. Within this category, we topped the list in seven of the nine key attributes of reputation: People Management, Use of Corporate Assets, Social Responsibility, Quality of Management, Financial Soundness, Long-Term Investment Value and Quality of Products/Services.
"World's Most Ethical Companies" and "Ethisphere" names and marks are registered trademarks of Ethisphere LLC.