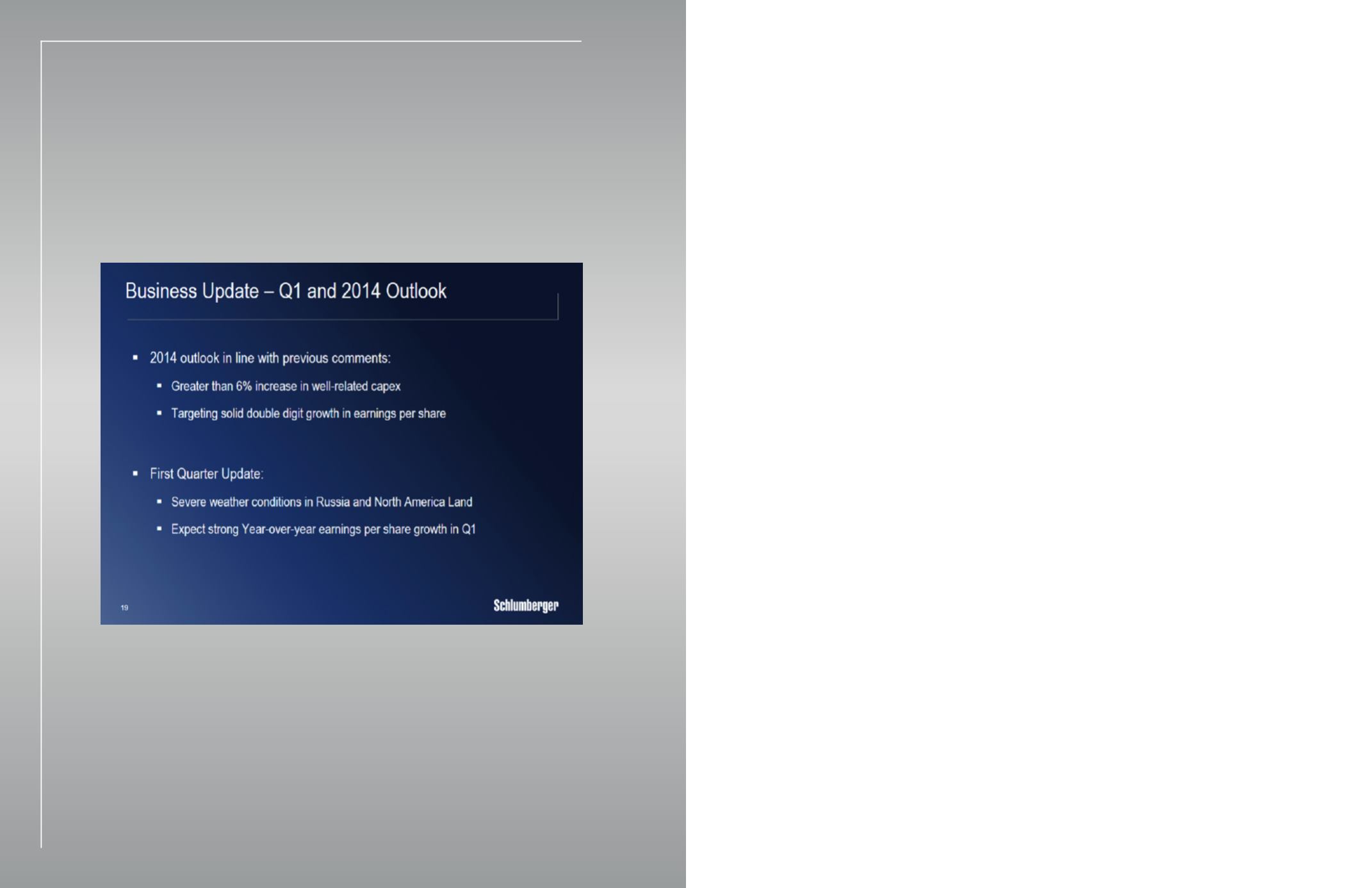 36
35
42nd Annual Howard Weil Energy Conference
Based on this macro situation and what we have seen in the first two months of this year, we
maintain our positive view on 2014 where we expect well-related capex to grow more than 6%.
So far this year, the growth in well-related spend is driven by the NOCs and the Independents,
while activity for the IOCs is more or less flat.
We target solid double-digit growth in earnings per share also in 2014, driven by a combination of
topline growth and further improvements in our operating margins.
Looking at the first quarter, we historically see a sequential decline in earnings per share ranging
from 8-12%, due to lower product sales and lower seasonal activity in certain countries.
This year we have, so far in the first quarter, seen severe winter conditions in Western Siberia and
North America Land, but still expect strong year-over-year growth in earnings per share compared
to Q1-2013, which further supports our positive outlook for the year.
We will give a more detailed update on the market trends in April, after closing the first quarter.