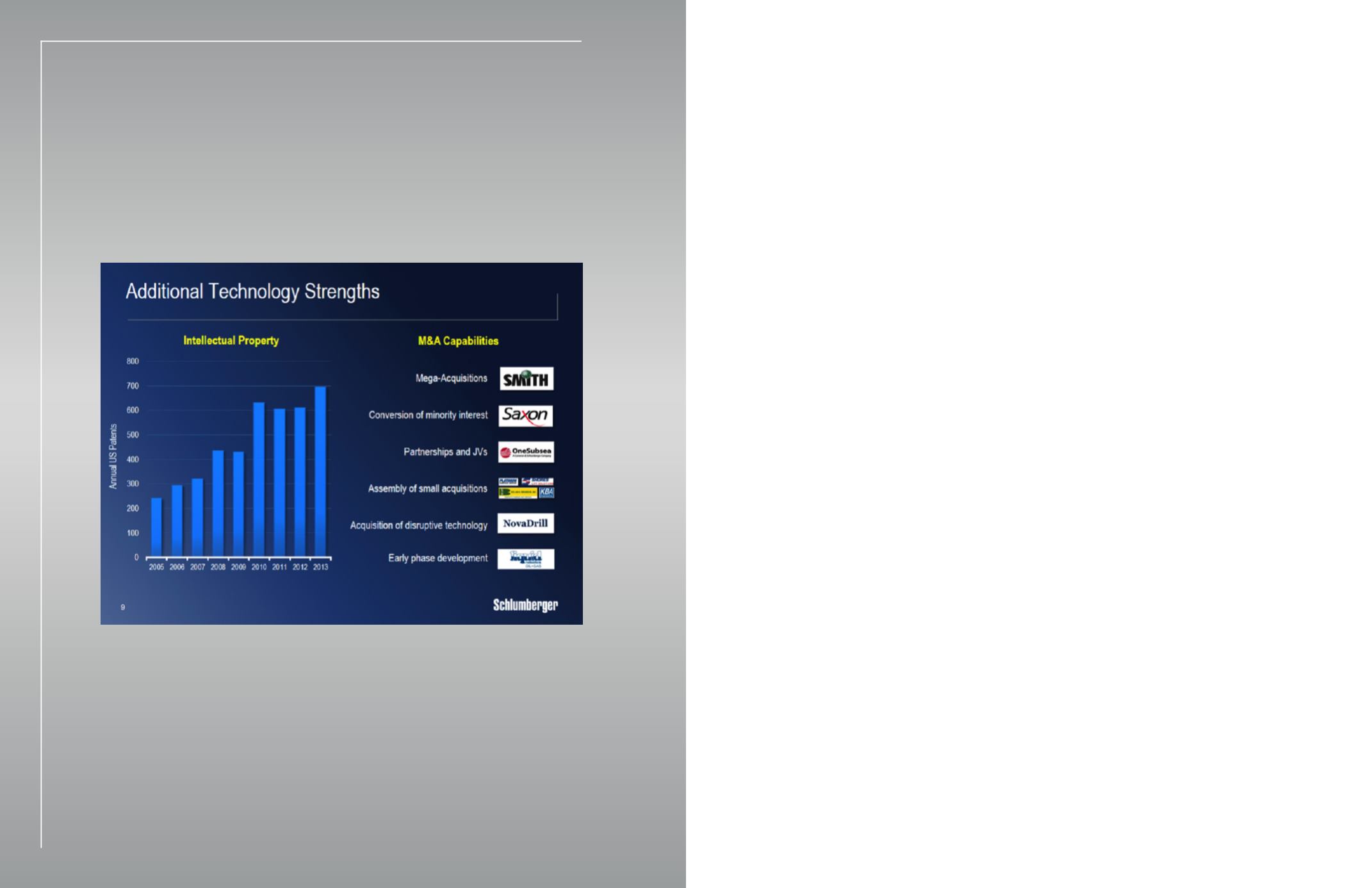 16
15
42nd Annual Howard Weil Energy Conference
The first area is IP, where we have significantly ramped up our rate of patent filings in the past six
years, in particular in the areas of Drilling and Production and over the past three years our total US
patent grants have been on par with our two largest competitors combined.
In parallel with this, we have also stepped up our efforts to enforce our patent rights and pursue
cases of potential infringement, and we will continue to protect our R&E investments in this way
The second area is M&A where we have established a broad capability in terms of identifying the
right targets, timely closing of transactions, and seamlessly integrating the new companies into
The range of our M&A activity spans; complete mega-acquisitions such as Smith International;
conversion of minority interests to full ownership such as the pending Saxon Energy Services
transaction; partnering through joint ventures such as OneSubsea; compiling numerous smaller
targets in new spaces such as Rod Lift in North America Land; acquisition of disruptive technology
companies such as NovaDrill; and smaller investments in start-up companies such as Liquid
Given the breadth of our commercial offering, M&A will continue to play a complementing role in
how we drive technology innovation and development and we will allocate part of our growing free
cash flow to these types of investments going forward.
Having outlined several of the factors that will further extend our technology leadership over
the coming years, I will now give you a few specific examples from the Drilling Group of recent
technology successes stemming from the transformation program.