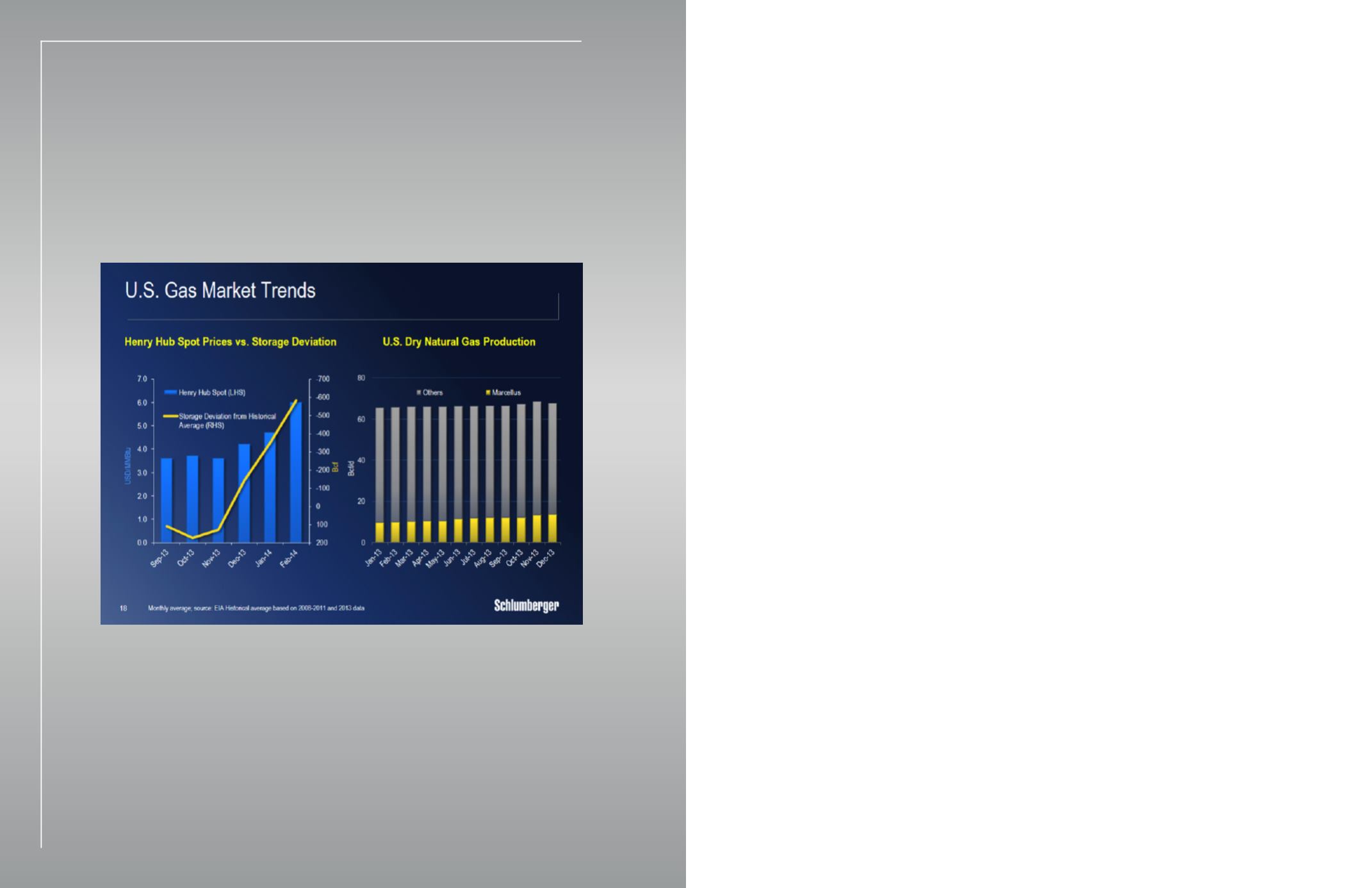 34
33
42nd Annual Howard Weil Energy Conference
In the natural gas markets, the past few months have been dominated by a strong rally in US spot
prices, driven by extreme weather conditions, pushing gas demand and storage withdrawals to
US supply trends however remain strong as the Marcellus continues to offset production decline in
conventional fields and other shale gas plays, leaving US dry gas production stable at record highs.
As the weather normalizes, the North American market will likely return to a balanced supply-
demand situation and we do not expect the recent natural gas price trends to translate into
significantly higher dry gas activity levels.
In the international gas markets, prices continue to be supported by strong demand throughout
Asia and by another year of limited LNG capacity additions.