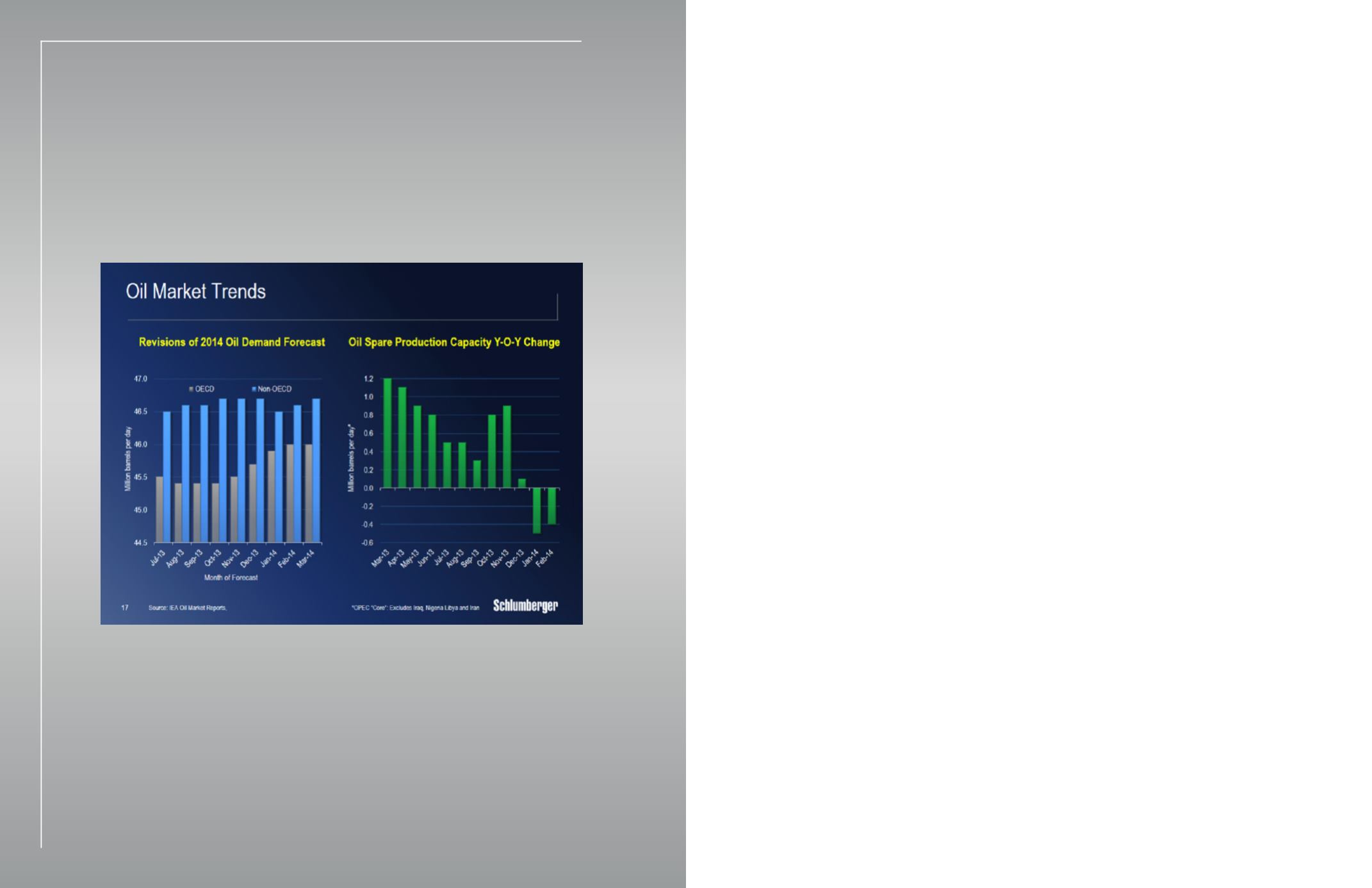 32
31
42nd Annual Howard Weil Energy Conference
Let us then turn to the market and how it is evolving so far in 2014.
In spite of continued concerns relating to some of the emerging markets the global economy is
likely to see the fastest growth in four years driven by encouraging data from the United States;
expansion in all major Eurozone countries; promise of a stabilizing situation in China; and strong
growth in the rest of Asia.
While most analysts were expecting a comfortable supply situation in 2014, the oil market appears
to be significantly tighter than anticipated driven by two main factors:
First, demand has been surprisingly resilient in the OECD countries.
The IEA has, since August last year, revised the 2014 oil demand forecast for these countries
upward by 600,000 barrels per day due to stabilizing oil demand in Europe and increasing demand
Second, spare capacity figures have fallen in recent months as the steady production growth in
North America has not been enough to overcome the decline in mature basins and continued
supply disruptions in North Africa.
Based on the tighter supply-demand balance, we therefore maintain our view that Brent crude
prices should remain well supported around $100 per barrel in 2014.