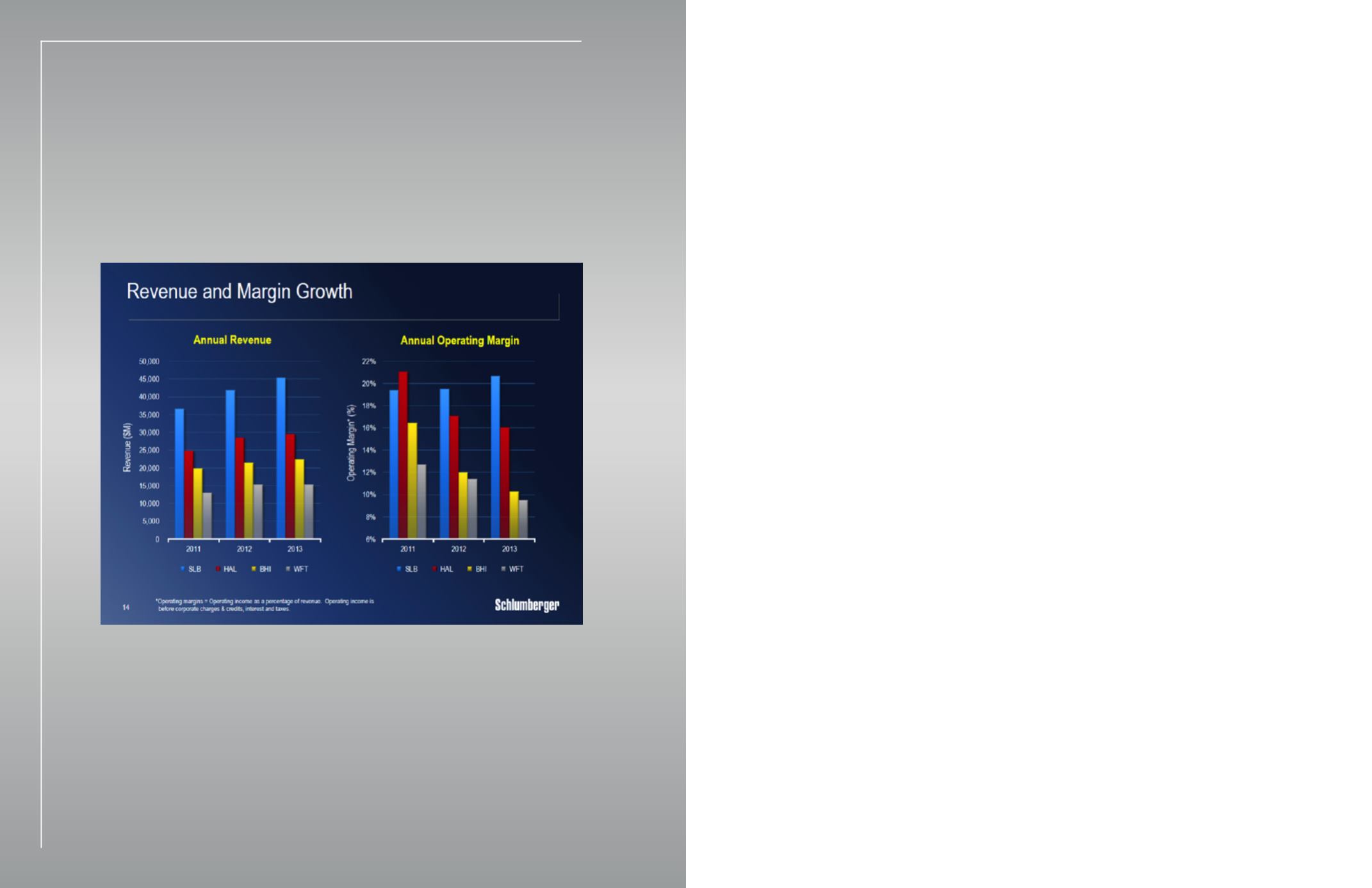 26
25
42nd Annual Howard Weil Energy Conference
Let's then turn to the financial performance of the oilfield services industry.
The first statement that can be made is that the pressure on profitability and cash flow now facing
the IOC's has already been felt for a number of years in the oilfield services group.
In our part of the industry, the increases in activity in recent years have been partly offset by
pricing headwinds, and in some cases, activity disruptions from geopolitical events impacting
both revenue growth and profitability levels for most of the players.
However, looking at Schlumberger's financial performance over the past three years, our numbers
clearly stand out and show a widening performance gap versus our peer group.
In terms of revenue, we have outgrown our major competitors in spite of being significantly larger
And in terms of operating margins, we are the only company that has managed to improve
margins in each of the past two years, in a period where several of our competitors have seen
their margins eroded by as much as 500 basis points.