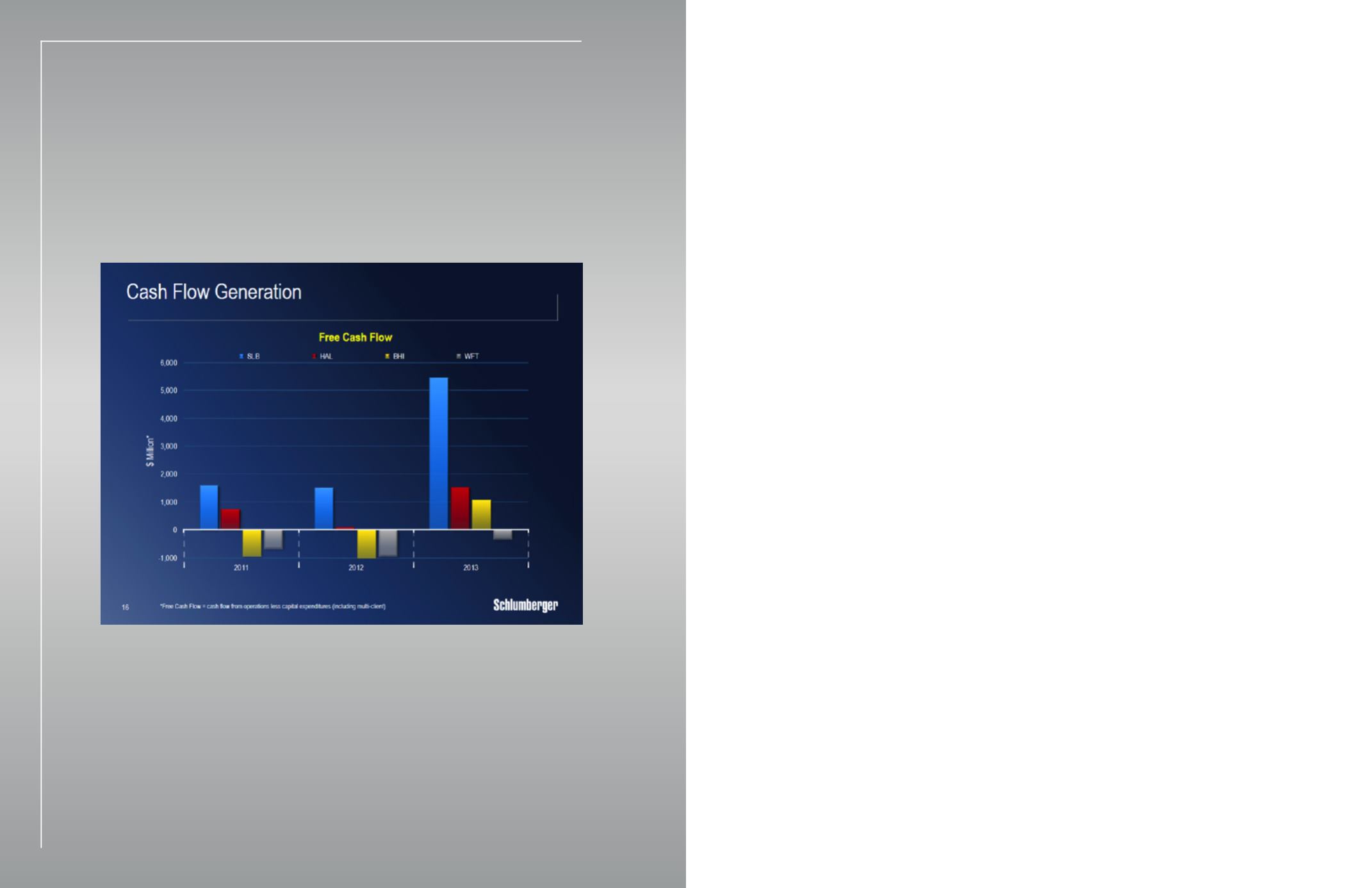 30
29
42nd Annual Howard Weil Energy Conference
Another aspect of our financial performance is our ability to generate free cash flow, driven by
continuous improvements in operational efficiency.
Despite solid growth in activity over the past three years, we have been able to lower both capex
investments and the consumption of working capital by focusing on improving asset utilization and
better managing inventory levels.
This has resulted in strong growth in free cash flow, which reached $5.5 billion in 2013 and
subsequently allowed us to increase the return of cash to our shareholders.
In 2013 alone, we bought back $2.6 billion of shares, and in January of this year, we increased
dividends by 28% while at the same time reducing our net debt by around $700 million.
Going forward, we will continue to put significant focus on generating free cash flow as this is
becoming another competitive advantage for us, and allowing us to further increase the return of
cash to our shareholders.