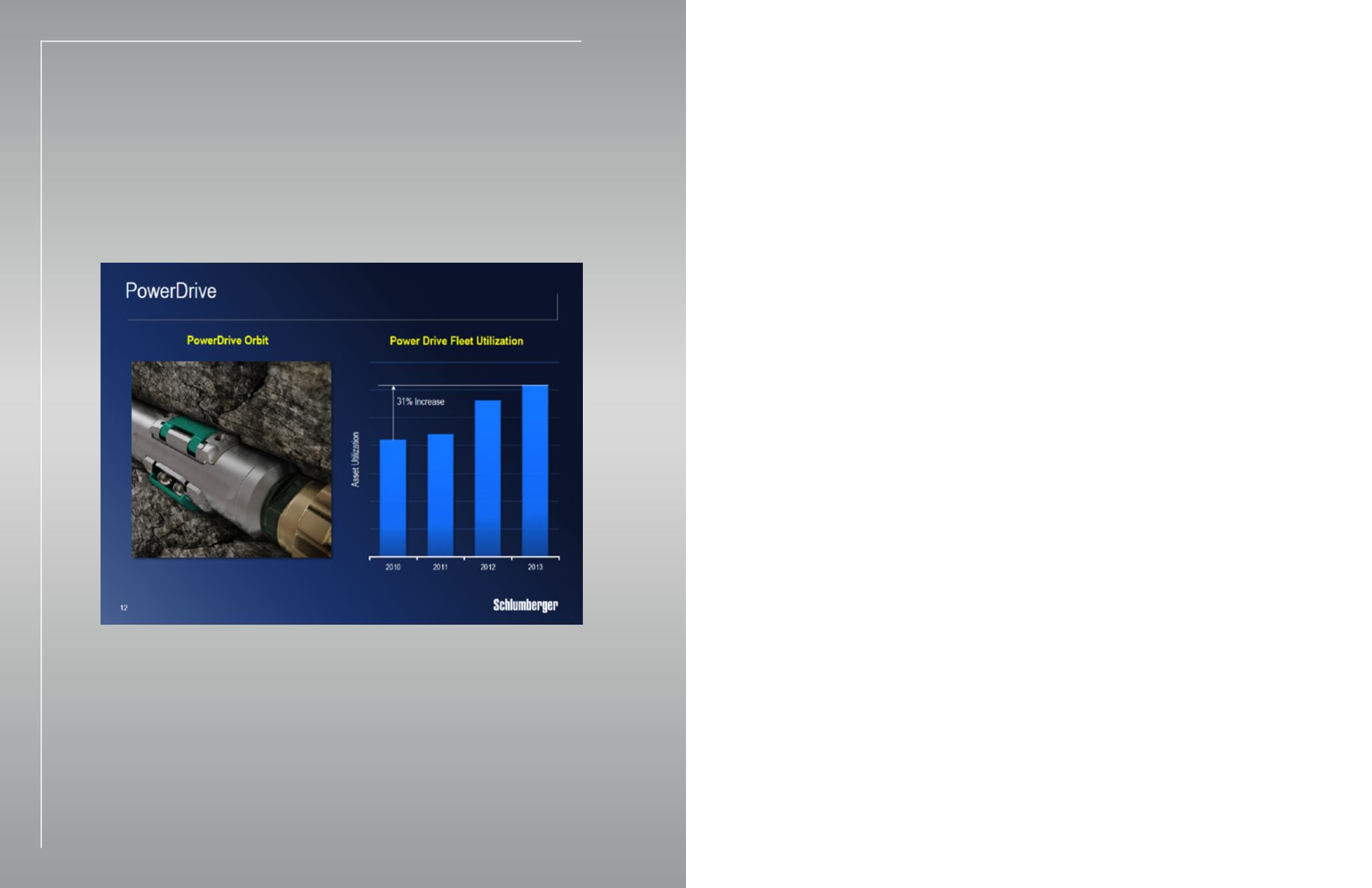 22
21
42nd Annual Howard Weil Energy Conference
Another example is the PowerDrive family of rotary steerable tools which has now been in service
for 16 years and has drilled more than one-hundred-and-thirty-five million feet globally.
The latest generation PowerDrive Orbit was introduced to the market in North America earlier
this month and has a series of new design features that extends the reliability performance and
operating envelope of this already industry-leading technology.
The new design advances made in PowerDrive Orbit, together with other design upgrades made to
previous generations, have helped drive both operational performance for our customers as well as
increase asset utilization for Schlumberger.
As can be seen from the graph, over the past three years, we have managed to increase the asset
utilization of our global PowerDrive fleet by over 30%, which again, has created capex savings.
While these results are in part due to better asset management in our operations, the increased
reliability performance from improvements in the engineering design also played a major role,
again demonstrating the financial potential of the new R&E operating system.
The three technologies I have just shown are clear examples of what our technology
transformation has delivered so far and also indicates its future potential as we finish a new
engineering cycle in the coming 3-4 years.