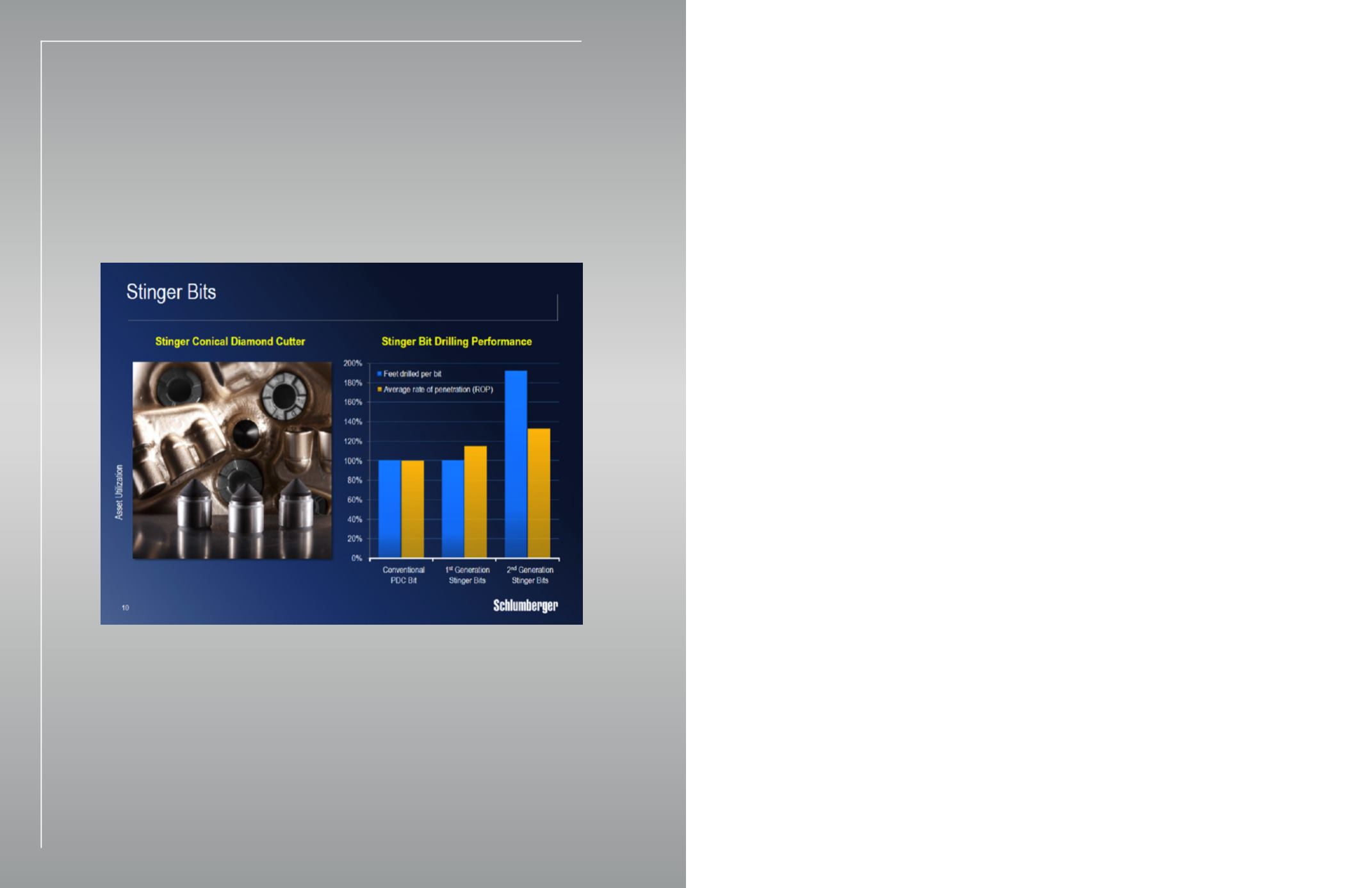 18
17
42nd Annual Howard Weil Energy Conference
The Stinger cutter, which is a revolutionary conical-shaped diamond cutter, was a key part of the
NovaDrill acquisition in 2010 and is an example of innovation through targeted M&A.
The novel cutting structure of the stinger significantly reduces shock and vibrations when the
element is placed in the center of the bit.
In a wide range of field applications, the first generation Stinger Bit with a central cutter element has
demonstrated greater durability and stability compared to standard PDC bits while also increasing
rate of penetration by around 15% on average, and as much as 60% in single cases.
And we are rapidly advancing this technology towards a second generation, where the average
increase in rate of penetration is over 30% compared with conventional PDC bits.
In its first 50 runs, the second generation technology is even more durable, drilling on average 92%
further than the standard bits.