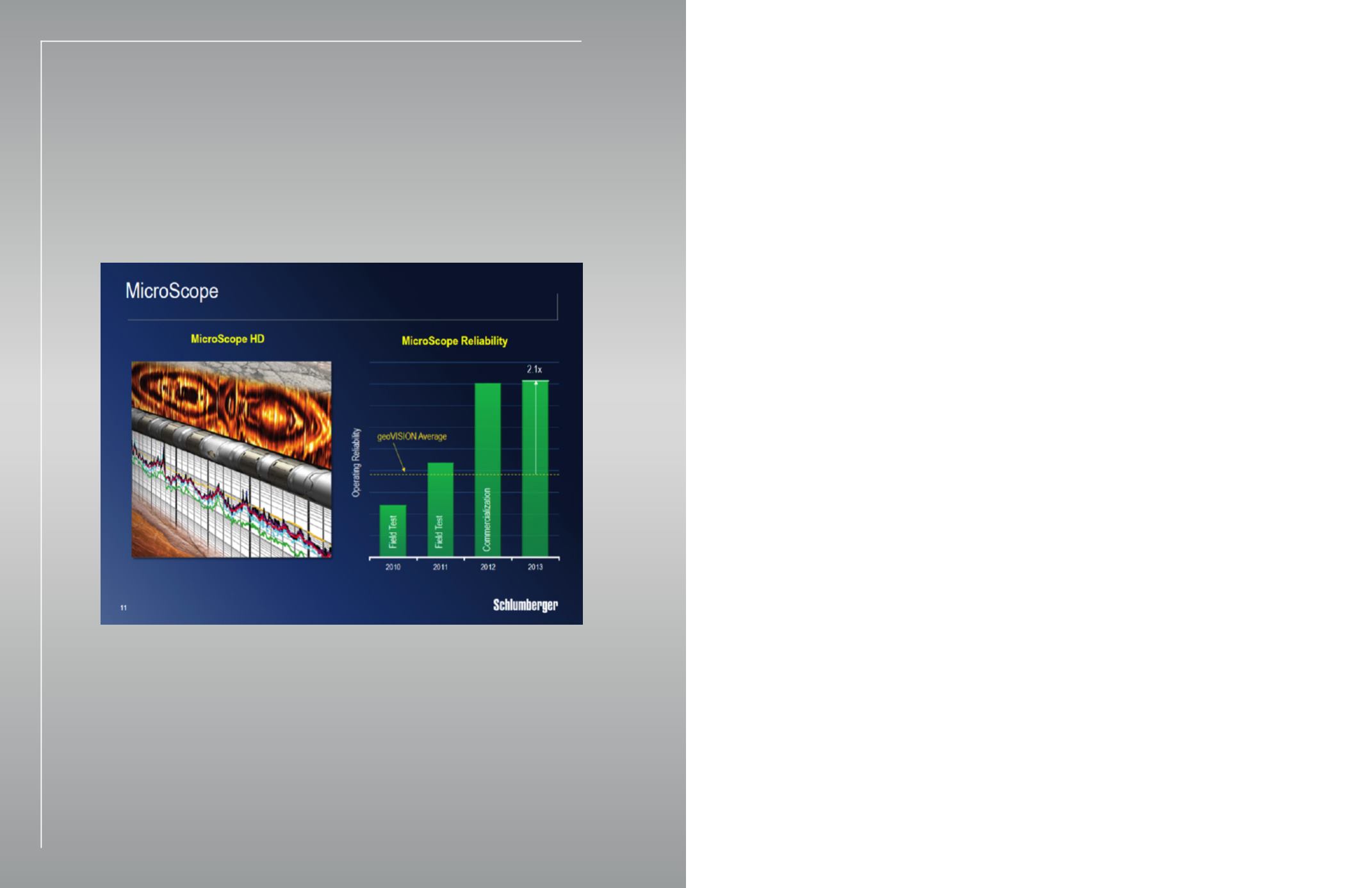 20
19
42nd Annual Howard Weil Energy Conference
The MicroScope imaging-while-drilling service, which provides a range of unmatched formation evaluation
measurements, is an example of how we are significantly improving the 'out-of-box' reliability performance
MicroScope supersedes the geoVISION imaging service, which has been around since the mid-1990s, and for
a long time has been the industry bench-mark in while-drilling imaging technology.
In addition to providing a step-change in image resolution, MicroScope was one of the products that we
used to pilot test elements of the new R&E operating system, with particular focus on reliability.
As can be seen from the chart when MicroScope was commercialized in 2012, the 'out-of-box' reliability
was more than two times higher than that of geoVISION, despite geoVISION having benefited from over ten
years of reliability improvements.
This clearly demonstrates the performance potential of our new R&E operating system when it comes to