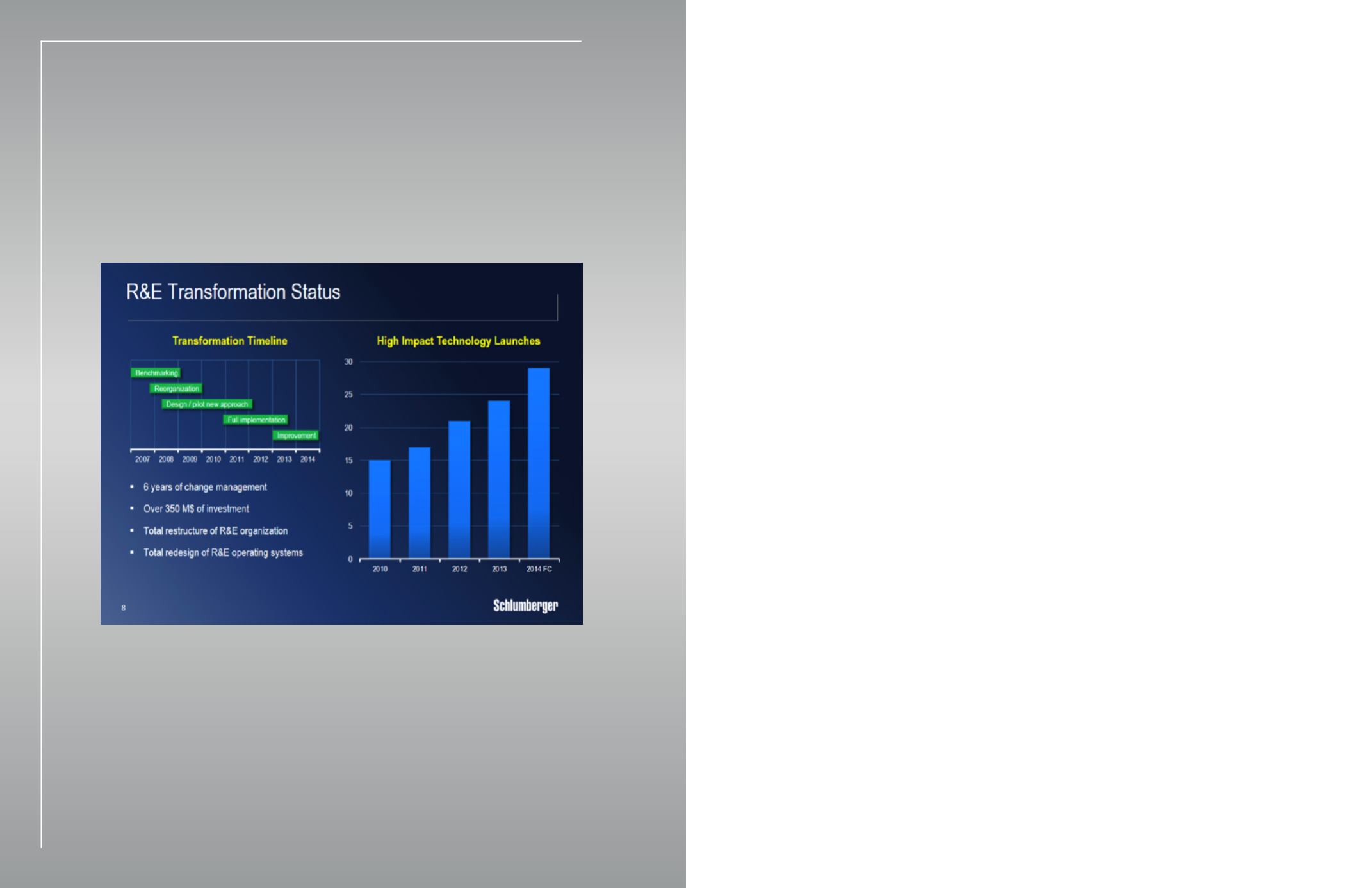 14
13
42nd Annual Howard Weil Energy Conference
The scope of this R&E re-organization and transformation has been monumental and one of the
largest change management challenges we have undertaken as a company.
And the progress has been excellent; with the new organizational structure put in place in
2008; the design of the new R&E operating system finalized and piloted by 2010; and the full
transformation roll-out completed in 2012.
The transformation program has cost over $350 million and has taken a full six years of steadfast
implementation in the face of many challenges.
Not the least, motivating and engaging our community of outstanding and highly successful
scientists and engineers, to make them believe in the new direction and to transform the way they
We are now starting to see the early benefits of our R&E transformation in the form of a significant
ramp-up in high-impact commercializations, suggesting a clear improvement in both the rate of
innovation as well as the time to market.
We are also seeing marked improvement in the 'out-of-box' performance of the new products we
are now introducing, and this should only grow in impact over the coming years, as we continue to
commercialize new products.
I will give you a few examples of these new technologies and their performance, but before I do that,
I would like to highlight two additional areas that are central to the technology transformation.