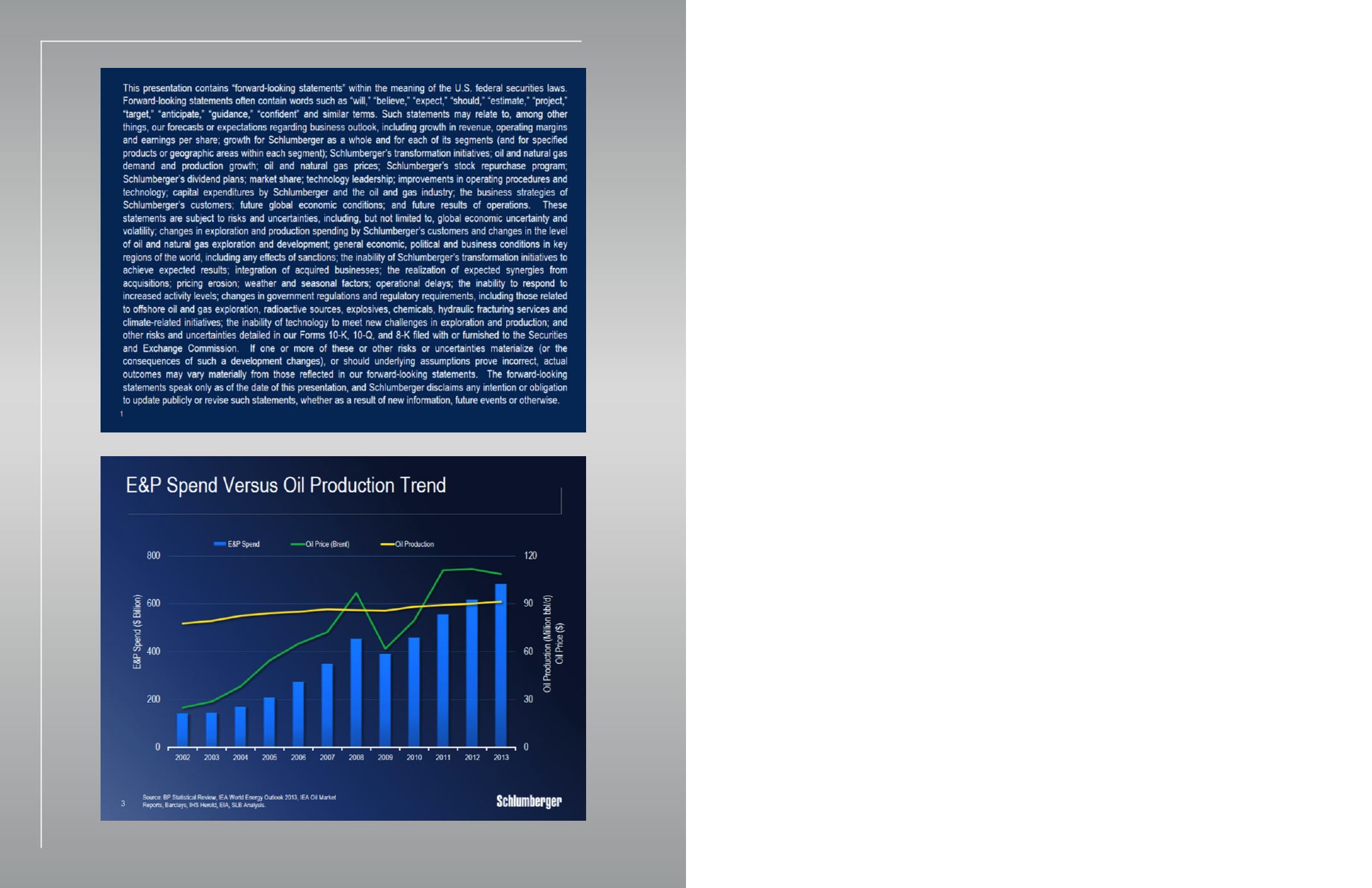 4
3
42nd Annual Howard Weil Energy Conference
But before we start let's get the formalities out of the way.
Some of the following statements are forward-looking.
Actual results may differ, please see our latest 10-K.
Starting off with the current industry challenges, let us first look at a few numbers that summarize
Over the past 10 years, total E&P capex spend has grown by around 400% while global oil production
is up by only 15 percent.
Over the past 3 years, the upstream E&P industry has spent on average $600 billion per year with the
only net increase in global oil production coming from North America unconventional resources.
The combination of escalating finding and development costs, relatively flat global oil production, and
range-bound commodity prices is therefore putting significant pressure on profitability and free cash
flow in the entire E&P value chain.
Part of the reason for this is an extended period of underinvestment in the 1980s and 1990s.
And more importantly, the aging production base requires more investment to fight decline and new
resources such as deepwater and unconventionals are more complex and expensive in terms of cost
However, it is also clear that our industry has fallen behind other industries over the past decade in
several key aspects of our technical performance, and this has again created cost and efficiency levels
that are now catching up with us.