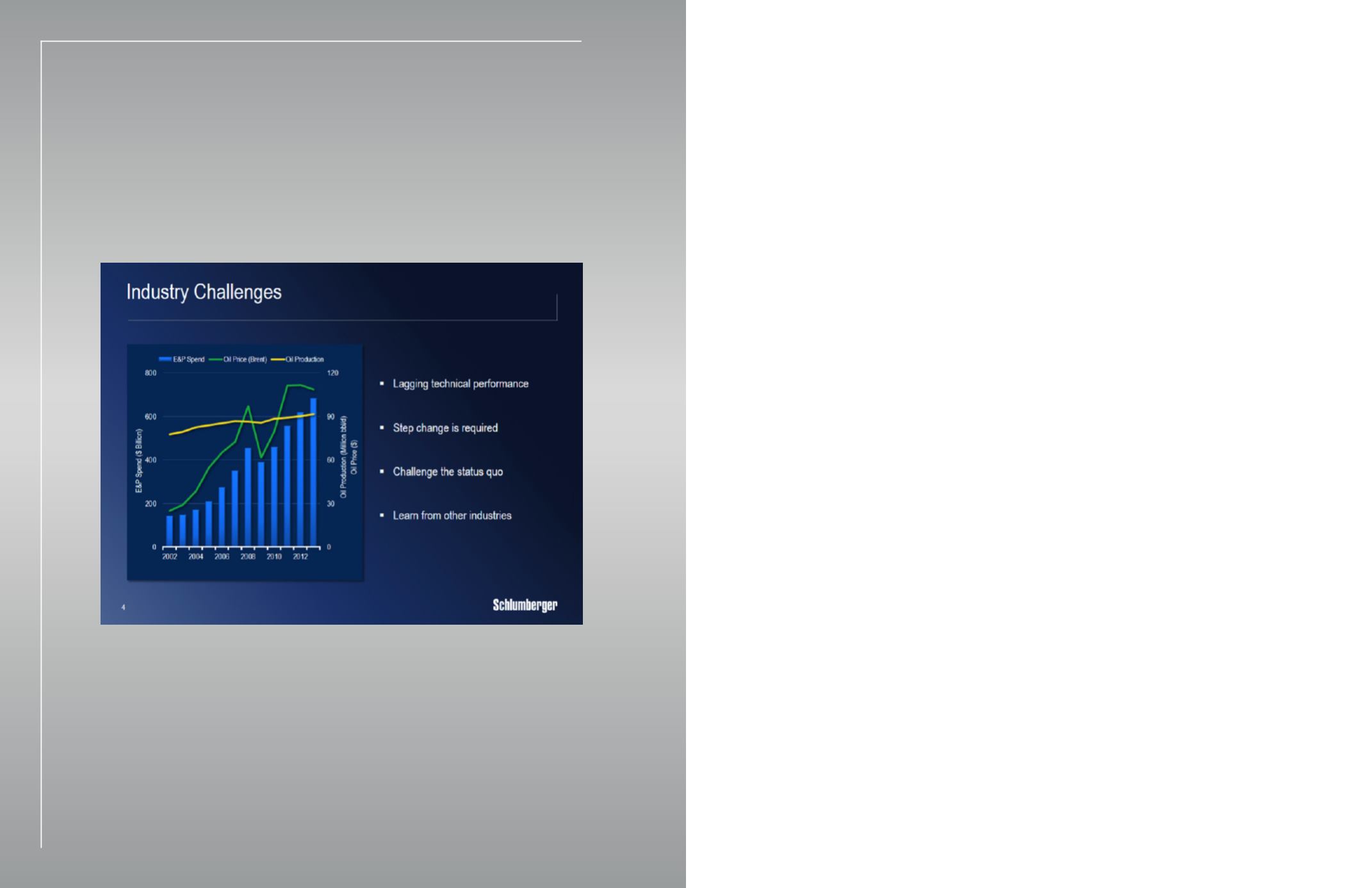 6
5
42nd Annual Howard Weil Energy Conference
So how do we address this problem as an industry?
In the E&P value chain, the oil companies are the ultimate integrators of all the technical work
associated with finding developing and producing hydrocarbons.
At the same time, the oilfield services community also holds a clear responsibility for the
performance progress, or lack thereof, within our industry and hence, a large part of the industry's
performance improvement has to start here.
It is also clear that the required improvement will not come from yet another round of procurement-
driven price reductions across the E&P value chain, while we continue to do business as usual.
The current underlying technical performance will simply not support that.
The required step-change can only be achieved by taking a new approach to how we drive our
business forward; by learning from what has been done in other industries and by actively
challenging the status quo of our current performance.
We believe that the companies in the E&P value chain that have the appetite and ability to transform
themselves in this way stand to gain a major competitive advantage.
We therefore see the current industry challenges as a major opportunity for Schlumberger where we
will leverage our ongoing transformation programs to further strengthen our market position and
widen the performance gap to our competitors.
Let us therefore take a closer look at our transformation programs in terms of how they relate to the
ongoing industry challenges, and how they will help drive our technical and financial performance