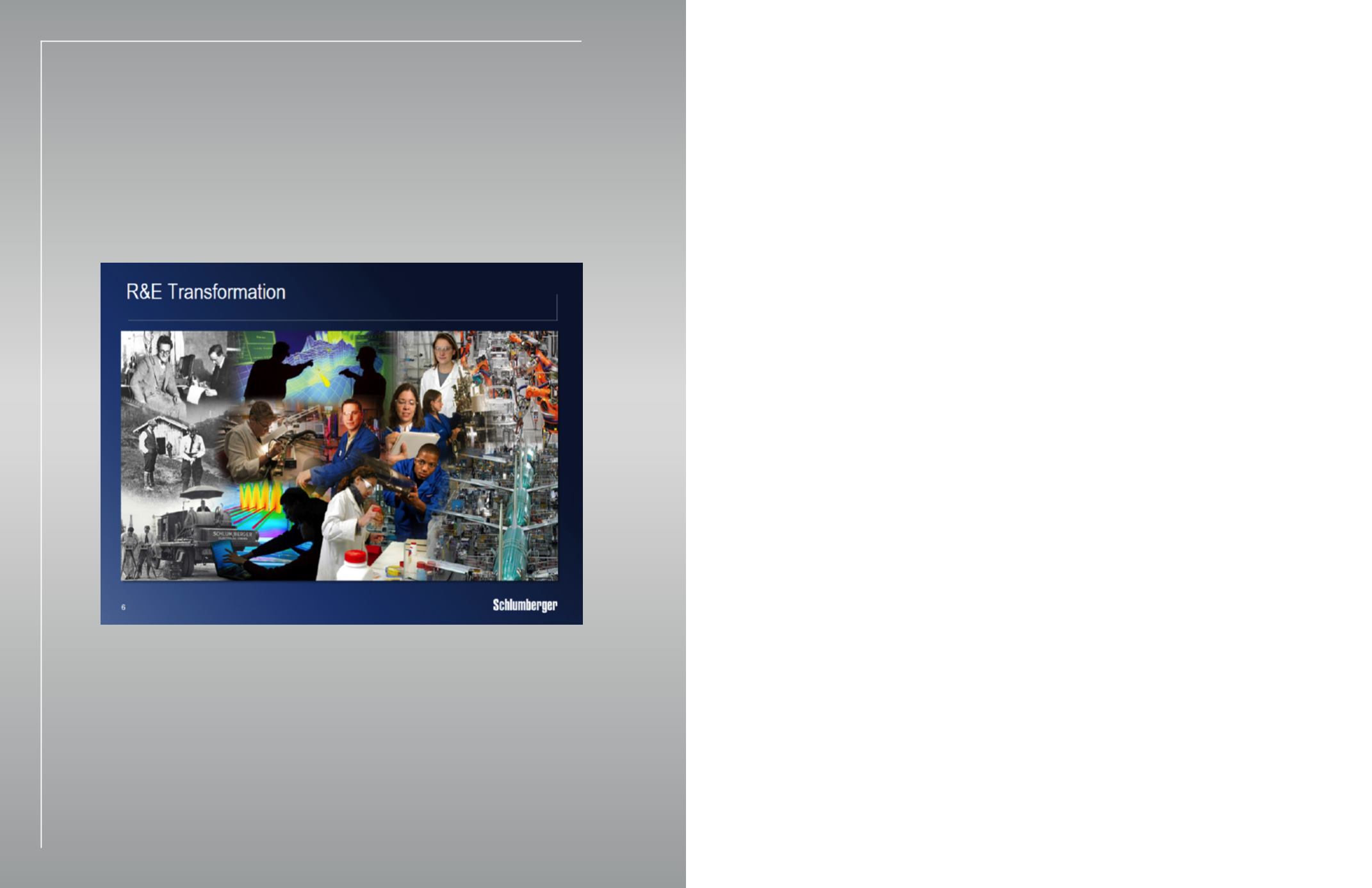 10
9
42nd Annual Howard Weil Energy Conference
Technology has been a core value for Schlumberger since the creation of the company over 87 years
ago, and we have continuously reinvested a significant part of our profits into innovation and new
In 2007, with our annual R&E investment already exceeding $700 million and in preparation for
further expanding the size and breadth of our offering, we decided to challenge our already successful
technology approach in search of even better performance.
We did this by creating a team of young scientists and engineers from our R&E community to review
the best practices from the best industries and to recommend how we could further improve our
approach and our performance.
Following a comprehensive nine-month study where we engaged a range of leading engineering
and manufacturing companies outside of our industry, the team came up with two high-level
First, that our engineering and manufacturing organization, which at the time was managed in
separate product line silos, should be unified in order to better leverage our size and capabilities.
And second, that we should re-write our entire R&E operating system using the latest best practices
from other industries such as automotive and aerospace and implement this system in the new unified
R&E organization through a complete, multi-year transformation.